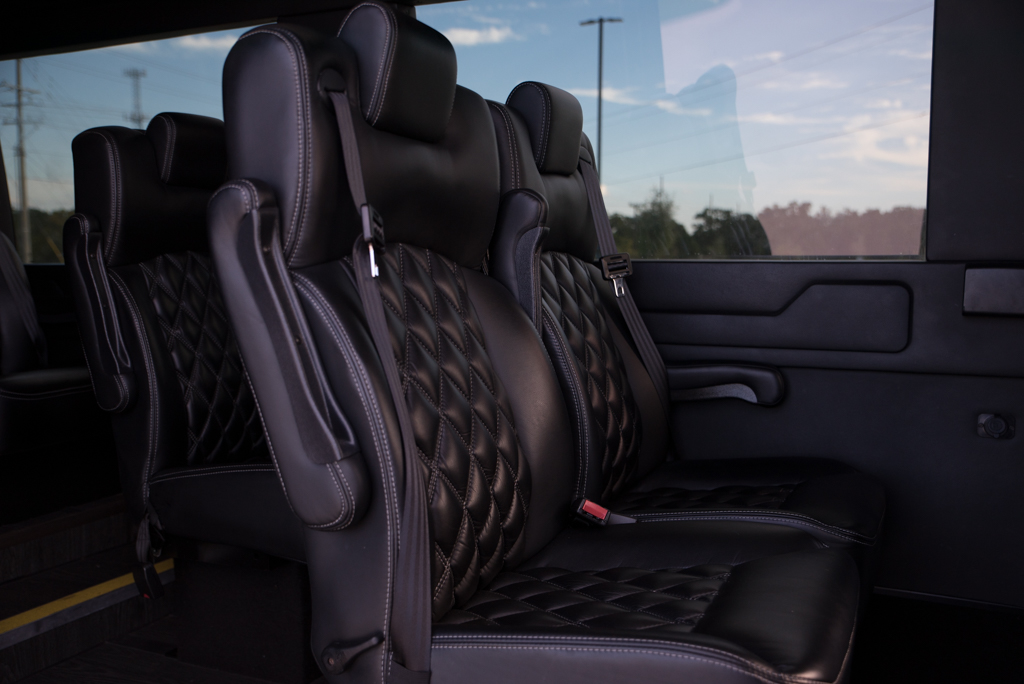 Traveling by air can be exhausting for anyone, even more so for some seniors. Between the noise, confusion, and hectic schedules, seniors may suffer added stress while traveling, including getting to and from the airport. A great way to alleviate some of this stress for older travelers is by scheduling pick up shuttle services ahead of time. The convenience and service provided by pick up airport shuttles can have a senior headed home quickly without facing the additional stress of finding reliable ground transportation.
Simple and Affordable Ground Transport
Traveling on its own can be confusing, what with making flight reservations, packing for the trip, and arriving at the airport on time. A simple flight to visit family or enjoy a vacation can become stressful and complicated before the plane even takes off. There is also the concern of dealing with airport traffic and the cost and worry of leaving a car in a parking lot for the duration of the trip. Economy lots are mostly unsupervised, while lots that are monitored are quite expensive. These are all costs and concerns that are easily removed when scheduling pick up shuttle services along with flight reservations.
Reduce Unhealthy Travel Stress
Besides the convenience and cost-effectiveness, booking pick up airport shuttles is a great way to reduce unhealthy travel stress that can be especially significant for some seniors with any type of health conditions that could be worsened by stress. Getting through airport security as well as on and off the plane can be stressful enough. Seniors can relax and have their bags handled for them by using pick up shuttle services, whether leaving for a trip or upon arrival home after traveling.
Enjoy Safe, Reliable Ground Transportation
Arranging for pick up airport shuttles with a ground transportation company provides reliable and safe transport for older travelers. Seniors will never have to worry about not being able to find a taxi to take them to their destination or being stranded at the airport, which could be dangerous for older travelers. Ground shuttles are clean, comfortable, and driven by experienced drivers who provide the best and most courteous service to all passengers, especially seniors who may require some assistance. Friends or family members will never have to worry about the safe transport of older travelers when they ride with ground transportation to and from the airport.
Considering the convenience, cost savings, and safety, it is easy to see why senior travelers should schedule transportation with pick up airport shuttles. A comfortable ride to or from the airport can reduce unhealthy travel stress, remove the concerns of traffic and leaving cars in expensive paid parking lots, and provide a reliable transportation option. Whether senior travelers book reservations with pick up shuttle services on their own, or family members do it for them, ground shuttles are the best choice for making air travel as stress-free as possible!
Senior Travelers Can Arrange With Ground Shuttle Today!
https://blog.groundshuttle.com/wp-content/uploads/2017/02/SmallSize-52-of-130.jpg
684
1024
Carlos Estrella
https://blog.groundshuttle.com/wp-content/uploads/2020/04/ground-shuttle-logo-no-tagline-300x99-300x99.png
Carlos Estrella
2017-02-20 03:09:00
2021-10-17 19:53:43
Airport Shuttle Services – Helping Seniors Travel Safely!