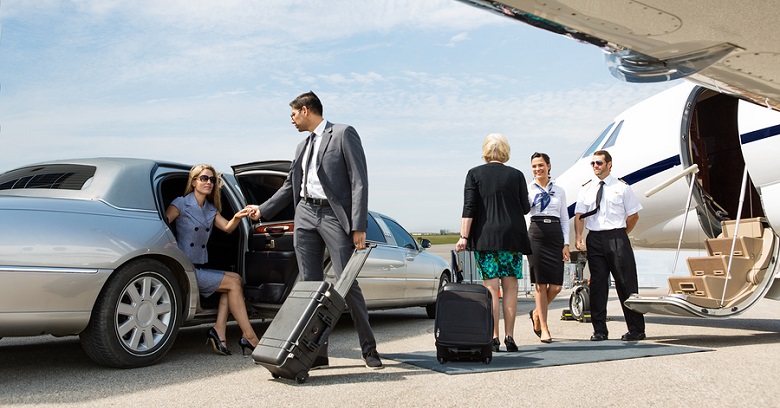 It's almost Aggie football season and if you are like a lot of other Aggie families with enrolled students, it may involve flying in for some of the games. When flying, airport limo services are your ultimate choice for fast, comfortable travel to get you to the game on time. Why private limo services? Because limo services give you great flexibility at a rather affordable cost.

You have a number of options for getting to and from the airport when flying in for Aggie football games, one being private limo services. Cabs and ride sharing mean lots of waiting and you never know what you'll be riding in until it arrives to pick you up.
Ground shuttles are a better option; however, you still have to schedule one to coincide with your flight schedule. If you're cutting it close and going straight to Kyle Field, that means making sure you have enough time to get you seated before kickoff.
When your schedule is tight and you want to step off the plane and go straight to the stadium, airport limo services are your best choice. Limo services are scheduled on an as-needed basis and take you where you want to go, not to a pre-arranged drop-off point or hotel.

One of the worst things about traveling is the uncomfortable seats and dirty conditions in planes, cabs, and shared rides. You won't have to deal with any of that when you schedule private limo services to meet you and your party at the airport and deliver you to Kyle Field.
You'll be picked up in a large comfortable luxury vehicle that is meticulously kept and maintained so you can feel like royalty as you're driven to your destination. Best of all, you won't have to share your ride with anyone other than your traveling party. It's a nice treat that can make your trip more enjoyable, even if it's a short one.

Limo Services Are More Affordable Than You May Think

Many people think that airport limo services are too expensive, so they pass up this chance. In reality, limo services can be more affordable when you consider the convenience and comfort of private transportation as well as the fact that you won't have to pay for rental cars, extra overnight lodging to get a different flight, parking at the stadium, or a ride from the hotel to the game. You get one-stop transport directly to the game and back again as you need it so you can make the most of your gameday experience.
So before you rule out private limo services when flying in for Aggie football games, think again. If your time, comfort, and convenience are important to you, airport limo services will help you have a better time at the game. Best of all, you have full flexibility to arrange limo services according to your flight arrival time, whatever time that may be!



Want Limo Services To Aggie Football In College Station TX?
https://blog.groundshuttle.com/wp-content/uploads/2019/01/636656167360296291_limo services in college station texas 5684.jpg
408
780
Carlos Estrella
https://blog.groundshuttle.com/wp-content/uploads/2020/04/ground-shuttle-logo-no-tagline-300x99-300x99.png
Carlos Estrella
2018-09-03 04:35:00
2021-10-17 19:53:44
Let A Private Limo Get You To Aggie Football Games On Time!