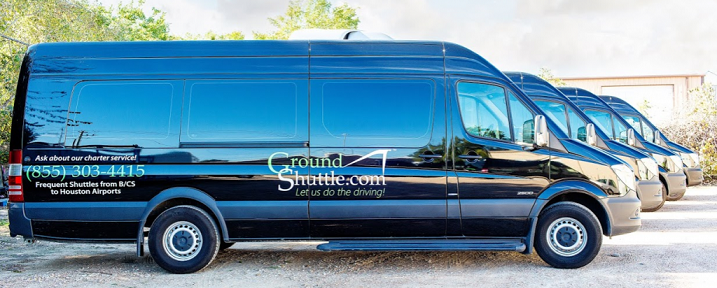 Traveling for business can be a hectic time involving tight schedules and the typical stressors that come with airline travel. One of the ways to make business or even personal travel more enjoyable is by using limousine services for convenient transport to and from the airport. Many companies find that airport limousine services puts their best foot forward when welcoming business travelers. Whether traveling for work or for pleasure, there are some good reasons why travelers should consider an airport limo.
Stress-Free, Punctual Transportation
Getting to the airport on time can be a challenge – and airport limousine services can help. Quality limousine services are always pick up on time, allowing travelers the ability to get in and enjoy the ride without having to deal with the driving. Experienced limousine services understand that getting to the airport on time is critical and ensure that customers arrive in plenty of time to check-in and get to their flight. Drivers have extensive knowledge of their driving area and know how to quickly get to the airport from all locations.
Comfort and Convenience
Whether leaving or coming home, airport limousine services will be there when scheduled, making buses, taxis, and car rentals unnecessary. Airport limos are clean, stylish, and much more comfortable than many other vehicles, providing a chance for travelers to enjoy their trip in style. Travelers can check their email, catch up on work, or even take a quick nap in comfort without the worry of navigating roads or fighting with traffic.
Not Dealing with Airport Parking
When travelers drive to the airport, many are forced to leave their cars at long-term parking. This can be both expensive and unsafe. Airport limousine services remove the need to park at the airport, saving travelers money on what they would spend on parking fees. There is no need to wait for airport shuttles to go from parking to the terminal, wasting even more time. It also removes any worry that travelers may have when leaving their cars in large, open airport lots.
Making A Good Impression
Businesses who fly employees, applicants, vendors, and others will also appreciate the affordable way to make a good impression with limousine services. There is no better way to greet business travelers and make them feel welcome than by having a limo waiting for them at the airport to take them to their hotel. Those guests will definitely appreciate it after a long flight and have a positive impression of the company they are dealing with.
Based on these reasons, it is easy to see that airport limousine services offer many benefits for air travelers, enabling them to have the most pleasant trip possible. Anyone planning a vacation or traveling for business will enjoy the comfort and convenience that airport limousine services can provide. Airport transportation scheduled with a good limousine service makes stressful airport travel much more tolerable!
Book Your Trip At (844) 832-5257!
https://blog.groundshuttle.com/wp-content/uploads/2016/01/ground_shuttle_2-1024x522.png-1.png
288
717
Carlos Estrella
https://blog.groundshuttle.com/wp-content/uploads/2020/04/ground-shuttle-logo-no-tagline-300x99-300x99.png
Carlos Estrella
2016-08-17 10:34:00
2021-10-17 19:53:38
Best Reasons To Use Airport Limousine Services!