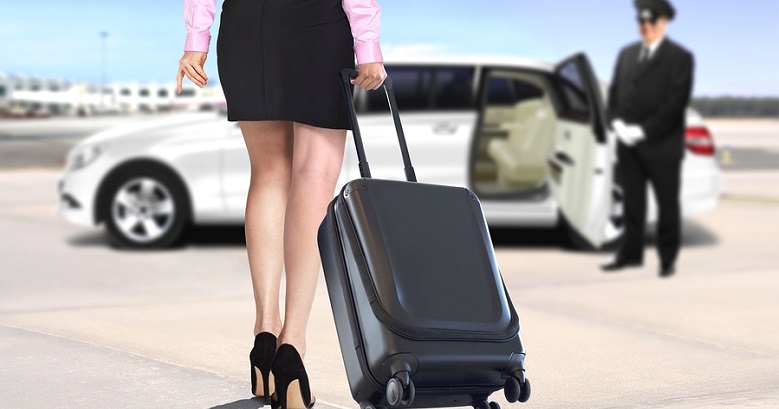 Whether you are making a trip or arranging for clients to travel to your location, private limo services are important for anyone traveling for business. Limo services are the best option for business transportation, more so than taxis or even rideshare services for many great reasons.
Consider the value that airport limo services provide your company and schedule yours once your flight reservations have been made.
1. Professional Drivers and Comfortable Cars
The most obvious benefit of choosing private limo services is the quality of service, even above that of airport shuttles. Limo services provide clean, comfortable, and spacious luxury vehicles driven by courteous, professional drivers.
Drivers will handle all baggage and ensure their passenger's comfort while safely transporting them promptly to and from the airport in style. Travelers can relax, make business calls, answer emails, or even sleep in total privacy.
2. Reliable Pickup and Dropoff at Predetermined Locations
Airport limo services offer business travelers punctual, reliable service to and from area hotels and other locations. There is no need to wait for a ride as professional drivers will arrive on time and be waiting for their passengers at the predetermined pickup location.
Business travelers trying to make a flight or already weary from flying will greatly appreciate being able to depend on private limo services to get them where they need to go without having to call for a ride or hail a cab. In addition, travelers will never need to park personal vehicles in airport parking and leave them unattended.
3. Convenience, Safety, and Time Savings
Those traveling for business are usually on very tight schedules that don't allow time to handle any travel issues during travel to and from the airport. With one convenient phone call, business travelers can arrange the airport limo services needed for leaving and return trips. The convenience of timely pickup and dropoff can save hours of frustration waiting for free hotel shuttles or texting for rideshare.
With reliable limo services scheduled, business passengers only need to show up at the pickup point and they will be quickly traveling to their ground destination. Limos are also a much safer choice than hailing a cab or depending on unknown transportation options.
4. Companies Make A Great Impression
Beyond the convenience, comfort, and reliable service, businesses that schedule private limos for employees and clients make a statement of professionalism. This small detail makes a big impression on travelers such as important business clients, job applicants, company executives, and many others. It reflects positively on a company, showing that it cares about the comfort and well-being of employees and clients who are flying in for business.
Airport limo services are a great choice for business travelers of all kinds. When you choose limo services, you ensure the best service, the most comfortable and luxurious transportation, and the time-saving convenience that caters to busy work schedules. Whether coming or going, private limo services provide reliable transportation for anyone flying for business purposes and in need of punctual, professional transportation!
Ground Shuttle Offers Private Limo Services For Business Travelers!
https://blog.groundshuttle.com/wp-content/uploads/2019/01/636631983746264935_limo services in college station texas 5584.jpg
409
779
Carlos Estrella
https://blog.groundshuttle.com/wp-content/uploads/2020/04/ground-shuttle-logo-no-tagline-300x99-300x99.png
Carlos Estrella
2018-06-18 04:33:00
2021-10-17 19:53:29
Why Business Travelers Need Private Limo Service to Airports!