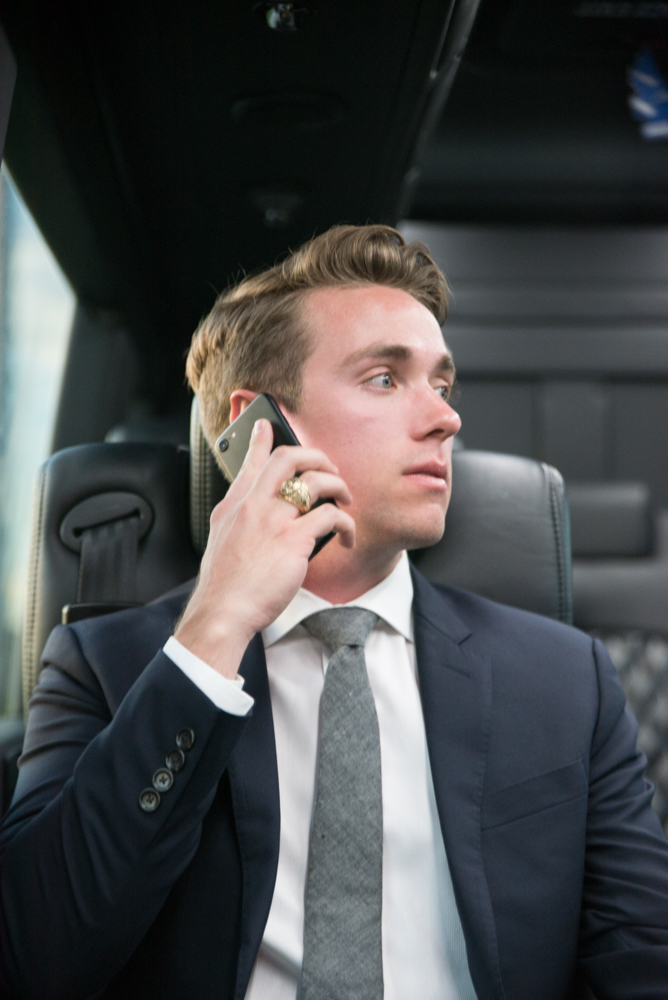 Air travel can be stressful for anyone, especially those who do it frequently for business. Making shuttle reservations with a reliable shuttle transportation company will get you to your flight on time and is one way to reduce this stress.
Yet shuttle services do not affect what happens once you are dropped off at the airport. Follow the tips below from experienced business flyers to keep your work travel as stress-free as possible.
Understand What Causes Travel Stress
Since you travel frequently, you probably know airports well. You know where to go to catch your plane, what is expected at the security check, and the policies of most airlines. You are ready to check in and take off once you arrive using your previously scheduled shuttle services.
It is all the unforeseeable events that cause stress, even though you are a regular airport and shuttle transportation customer. Flight delays, lost luggage, lost time, and exhaustion because of changing routines are some of the major stressors you may deal with when traveling often.
Poor or lack of internet connection in airports or flights as well as uncomfortable seating on flights are other significant stressors that frequent fliers face. The good news is that by understanding the source of your stress. you can take the steps necessary to avoid these situations and reduce it.
Reduce Travel Stress Through Preparedness
While you might not be able to remove all stress from travel days, reduce the chance of running into problems that cause it by using the following great tips:
Plan and Prepare – Most stressful situations can be diffused when you have a good plan and have prepared for potential travel issues. Begin by making shuttle reservations. Then plan for your business needs and workload. Look into the kind of WiFi access you will have en route as well as at your hotel and have a mobile hotspot if necessary. Bring all chargers for your devices and determine what work you can accomplish during travel to make the best use of your time. Have a travel and work itinerary as well as a schedule to keep track of the things you need to accomplish while on your trip.
Travel Comfortably – Dress comfortably, especially if you are cramped in coach for long flights. Wear layers that you can remove or replace and bring a neck pillow to help rest. If you must rush off to a meeting, consider changing in the restroom once you arrive and before you meet your shuttle transportation rather than flying in discomfort.
Pack Efficiently – Avoid the problem of check-in delays after being dropped off by shuttle services or of lost luggage upon arrival by packing smart and carrying your bags with you. Bring along travel-sized toiletries so you can carry them on. Roll your clothing to keep it wrinkle-free and make efficient use of space. Check the weather where you are traveling and pack accordingly.
Maintain Personal Habits – Reduce exhaustion that can cause higher stress levels by eating healthy, drinking plenty of water, and sticking to your sleep schedule as much as possible. Keep workout routines as much as possible while traveling. Take time to stand up and walk around the airport during long waits. Make use of hotel fitness centers.
Business frequent flying can definitely take its toll on you, even if you make shuttle reservations to take you to and from the airport on time. The good thing is that you already know the ropes when it comes to airport travel and shuttle services. Take care of unforeseeable events beyond your reliable shuttle transportation that could become stressful by planning for them in advance and staying in control!
Schedule Your Shuttle Services With Ground Shuttle!
https://blog.groundshuttle.com/wp-content/uploads/2018/01/SmallSize-118-of-130.jpg
1000
668
Carlos Estrella
https://blog.groundshuttle.com/wp-content/uploads/2020/04/ground-shuttle-logo-no-tagline-300x99-300x99.png
Carlos Estrella
2018-01-08 03:34:00
2021-10-17 19:53:41
You Travel For Business? Learn How To Reduce Travel Stress!