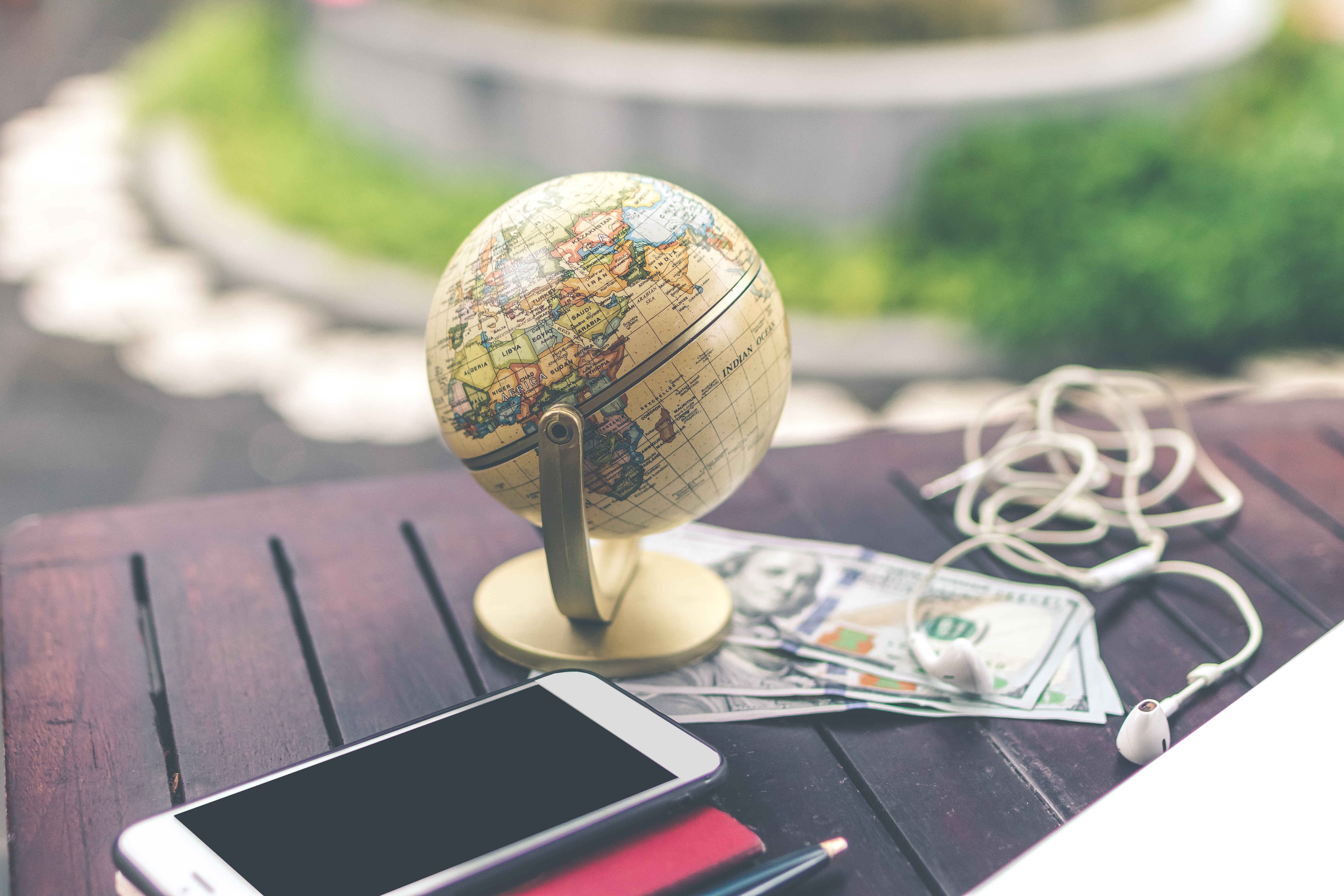 With summer travel about to hit its peak, we thought it would be great to share some travel apps and programs that our frequent travelers and employees have used and now love.

For those traveling internationally, there are a couple of options that will help you skip those long immigration lines upon returning to the US.

Global Entry Program
According to the US Customs and Immigration website, Global Entry is a US Customs and Border Protection (CBP) program that allows expedited clearance for pre-approved, low-risk travelers upon arrival in the United States. Members enter the United States through automatic kiosks at select airports.
These airports include Bush Intercontinental Airport (IAH), Hobby Airport (HOU), and Austin Bergstrom (AUS), making this program attractive to Ground Shuttle passengers.
US Citizens, US Lawful Permanent Residents, and Citizens of a select group of countries are eligible for Global Entry membership. The cost of membership is $100 for five years. Keep in mind that several credit cards cover the cost of membership.
Further information can be found here at their website.

Mobile Passport
This app is for both apple and android devices. Once the app is installed, passport information for you and your family members can be uploaded and saved within the app. Upon arriving in the US, you will submit a questionnaire in exchange for a QR code confirmation that you will share with the US Customs and Border Protection officer.
The Mobile Passport application can be used by US and Canadian citizens and does not require pre-approval. The free version of the app does not allow storage of your passport information; however, the upgraded version will allow you to save the data for $14.99 per year.
Based on feedback from our international travelers who frequent IAH, there is a specific line where the wait time is significantly reduced compared to regular immigration lines for US Lawful Permanent Residents and US Citizens. Further information can be found here.


For those who have decided to explore the great wonders the US has to offer, the most popular time-saving program is TSA PreCheck. TSA PreCheck is a US Government program that allows pre-screened, low-risk passengers to expedite security procedures by going through a "special" line and being allowed to keep certain items on (such as shoes and light jackets) that non-TSA Pre passengers would have to pass through the x-ray machines, therefore making check-in procedures less stressful and more efficient. The current cost of this program is $85 for five years, and similar to the Global Entry Program, it may be covered by certain credit cards.

Besides the apps above that focus on expediting airport procedures, below is a list of other cool apps our passengers have recommended after their trips.

Google Offline Map
Using Google maps, you can download maps to use offline. The offline maps app will provide directions; however, it will not provide any information that relies on current data such as traffic or alternate routes. Even with limited features, it may be a great option when traveling somewhere with limited connectivity or lousy reception.

Google trips
This app gathers travel information from your Gmail account and organizes your trip. Once it has loaded the info it will suggest things to do, places to eat and create itineraries. This app can be pretty handy when planning a trip where you will visit several cities, and it will help you keep your flight confirmations in an easy to find location.

WhatsApp
This app is not as popular in the US, but it is extremely popular in South America and Europe. It will allow you to send free texts, and make free calls (domestic or international) through the app as long as you have a data plan or wifi. The main tricks for this app to work are you have to save contact numbers on your phone using the following format: + (country code) – Phone number, and whoever you are trying to reach needs to have the app on his/her phone.

App for the airline you are flying
Make sure you download the latest version of the app for the airline you are flying, allowing you to access their entertainment system (if your flight has one available).

Netflix/Amazon Prime
If you are a Netflix or Amazon Prime subscriber, you will be able to download certain movies/shows to your device and watch while offline. One cool thing we noticed when abroad is that different shows are available in different countries- so make sure you download what you want to watch before traveling abroad- but also when abroad, log-in and download shows that may not be available in the US! Downloaded movies expire after some time but they are usually good for a couple weeks.

Viator
Viator will allow you to book tours/experiences all around the world. It comes in handy when you want to skip the line or book experiences that otherwise would be hard to get once you arrive at your destination. For example, one of our frequent travelers told us they had reserved tickets for the audience with Pope Francis during their trip to Rome through viator. They could have tried to get these tickets in Rome, but these audiences only occur once a week- and a couple of years ago they would run out of tickets days or weeks before the audience date.
We hope you have a lot of fun wherever you go and that these apps/programs make your travel experience amazing. Do not forget: your trip will be off to a swift start by getting to the airport on time, and once your vacation is over, there is nothing like sleeping in your own bed after a long travel day. Go ahead and reserve your airport transportation with us and let us do the driving.

https://blog.groundshuttle.com/wp-content/uploads/2019/06/artem-beliaikin-belart84-SgDxA6RWyw0-unsplash.jpg
4000
6000
Maria Gonzalez
https://blog.groundshuttle.com/wp-content/uploads/2020/04/ground-shuttle-logo-no-tagline-300x99-300x99.png
Maria Gonzalez
2019-06-25 13:20:31
2019-06-26 13:30:45
Best International Travel Apps and Programs to Download