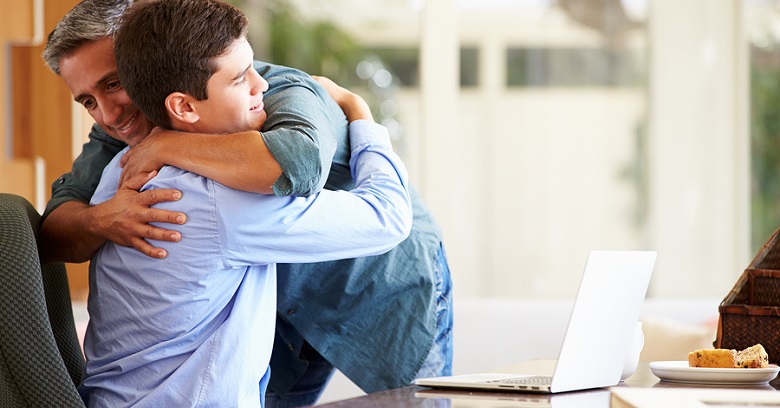 Texas A&M's Parents' Weekend is an Aggie tradition that has been around since 1919 and this delightful event will be here sooner than you think. If you have an Aggie student who attends Texas A&M and plan to attend, now is the time to make your travel plans including ground shuttle reservations.
No matter where you are flying from, ground shuttle services will help you and your family make the most of this fun weekend. Convenient ground shuttles let you travel from Houston or Austin without any hassle to this great three-day weekend.
Mark Your Calendars for Parents' Weekend 2018
Texas A&M Parents' Weekend, which has recently been called Family Weekend, is anticipated every year by students and families. This year's event is scheduled for Friday April 13 through Sunday April 15th in 2018. It offers a great opportunity for both Aggie students and parents to explore the beautiful Texas A&M campus while enjoying a variety of activities from music and food, crafts, and of course sports.
With so much going on over these three activity-filled days, if you are a parent who plans to attend, you can make the most of the weekend with ground shuttle services to arrive quickly and comfortably.
A Brief History of Parents' Weekend
Aggie Family Weekend draws thousands of parents who fly in and make ground shuttle reservations to spend a fun-filled weekend with their Aggie students. It fun-filled weekend is known by many as "The Weekend Bigger than Texas."
This tradition started in 1919 as a response to the concerns of mothers of recently-enrolled freshman sons. At that time A&M was an all-male school and all students were required to enroll in the Corps of Cadets, a military and leadership training program and the oldest A&M student organization.
With many mothers worried about their sons being initiated into the Corps and college life in general, the Aggie Mothers Club was formed to assist these students. One of the activities sponsored by the club was an open house weekend for families and students. This open house started as Mothers' Weekend, evolved into Parents Weekend, and eventually became the yearly tradition known as Family Weekend. This great Aggie tradition is celebrating its 99th year in 2018.
Great Activities All Weekend Long
If you will be flying in for Parents' Weekend this year, there will be a lot to do once ground shuttles bring you to Aggieland. The weekend schedule includes numerous activities for parent and student participation:
Aggie Ring Day – Aggie students will receive their Aggie rings at the Alumni Center on Friday and Saturday. Ring polishing, Ring Day apparel for sale, print signings, food, great photo opportunities, and a number of other activities will be available during Ring Day celebrations.
Aggie Mom's Boutique – The Aggie Mom's Boutique is a gift and craft sale hosted by the Aggie Mom's Club and is a major fundraiser for many of the hundreds of Aggie Mom Clubs across Texas. It is open on Friday and Saturday.
Singing Cadets Spring Concert – The Singing Cadets, known as "The Voice of Aggieland," will perform Saturday at 7:30 PM at Rudder Auditorium.
Aggie Yell Practice and Midnight Yell – Participate in Midnight Yell Practice with Yell Leaders and the Fightin' Texas Aggie Band at, yes Midnight at Kyle Field.
Downtown Street Arts Show – This event features local and regional artisans displaying their creations all day Saturday in downtown Bryan.
Award Ceremonies – The Biological and Agricultural Engineering Spring Awards and Scholarship Banquet will be held on Saturday and the Buck Weirus Spirit Award Ceremony on Sunday.
Baseball, Softball, and Football – Aggie teams will host visiting teams at the Aggie Softball Complex and Olsen Field at Blue Bell Park. The football team will conclude its 2018 Spring Practice with the Maroon and White game at Kyle Field.
The exciting Aggie Family Weekend 2018 is almost here. If you are planning to attend, get your travel and ground shuttle reservations made soon. With so much going on over the three day weekend, save as much time as possible by trusting ground shuttle services to get you where you need to go. Ground shuttles are quick, convenient, and affordable!
Need Ground Shuttles To College Station Texas?
Contact Ground Shuttle For Airport Services On Aggie Parents' Weekend!
https://blog.groundshuttle.com/wp-content/uploads/2019/01/636555065838528039_ground shuttle reservations in college station texas 4756.jpg
408
780
Carlos Estrella
https://blog.groundshuttle.com/wp-content/uploads/2020/04/ground-shuttle-logo-no-tagline-300x99-300x99.png
Carlos Estrella
2018-03-21 04:07:00
2021-10-17 19:53:22
Don't Miss A&M Parents Weekend – Reserve Your Shuttle Now!