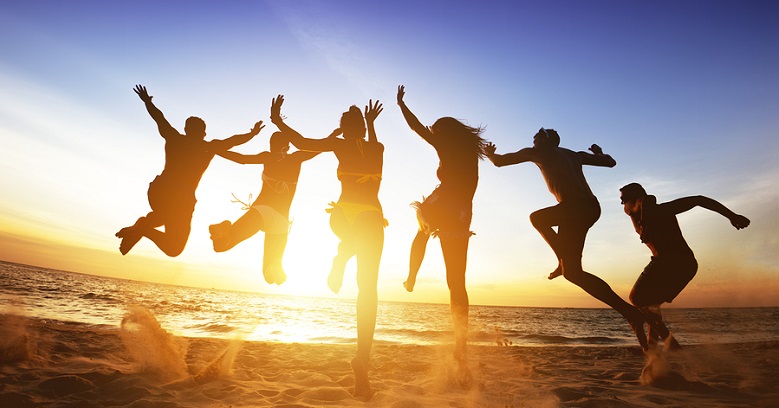 Spring Break is right around the corner and for many, this means heading off to a great destination for fun in the sun. If you plan on enjoying time away from school or work, you need to make all of your travel arrangements in advance, including booking convenient airport services.
If you are still looking for destination ideas for booking flight and shuttle services, consider the great Spring Break favorites below. With affordable airport services, you can make the most of your time off and avoid any annoying ground transportation issues.
Daytona Beach Florida
Daytona is easily known as one of the most famous Spring Break spots and offers great weather, beaches, and an abundance of places to party. With easy access to plenty of affordable hotels and only a short ride via airport services from Orlando International Airport, there are many things to do in the Spring Break capital of the U.S.
Orlando Florida
If Florida is still an ideal destination but you want to explore the Magic Kingdom, Universal Studios, and other major attractions, try Orlando. After landing at Orlando international Airport, affordable airport services can whisk you away to one of the many hotels in the area so your Spring Break adventure can begin. Best of all, you'll be within easy driving distances to both Miami and Daytona if you want to spend some of your time at the beach.
Cancun Mexico
Cancun is another favorite spot for spring breakers and offers a great atmosphere as well as inexpensive accommodations and food. Many vacation spots here are all-inclusive deals. Boat tours, jet skiing, scuba diving, and great water parks are just some of the fun you can expect once shuttle services drop you off and you board your flight on the way to beautiful Cancun.
Las Vegas Nevada
Known as the oasis town that never sleeps, when is it not a good time to head to Las Vegas? Spring Break in Las Vegas offers everything from luxury accommodations and meals at great prices to shows, casinos, amusements, music festivals, and so much more. Flights and affordable airport services are easy to schedule, helping to ensure that you get the most of every minute you spend in this beautiful desert location.
Panama City Florida
Panama City is another favorite Spring Break destination for those who can afford this experience. This city is located right in the Gulf and close to the Florida Panhandle. You will find some of the best weather here in comparison to any other Spring Break location. Panama City draws a large number of people who are just looking to have a good time. By using affordable airport services, your travel to this exciting destination can be more economical too.
San Diego California
If you are looking for both fun and great weather in a more relaxed atmosphere, San Diego is another great destination for your Spring Break vacation. San Diego is only a short drive from Los Angeles and the many additional attractions there and is known for its cleanliness, parks, and fantastic nightlife. After flying into San Diego International Airport, airport services can have you to your hotel within minutes so you can get out and begin to explore without delay.
Austin Texas
If you are a music lover, Austin Texas is another Spring Break destination to consider. Spring Break in Austin is becoming more popular due to the SXSW festival hosted there every year. It promises to be a different type of experience, although just as fun as anywhere else you could choose for vacation. You will even be treated to live music when you land at Austin Bergstrom International Airport and make your way to the shuttle services that will get you to your hotel.
New Orleans Louisiana
Another fun idea for Spring Break is New Orleans. Known as the Big Easy, New Orleans is fun and colorful, offering great southern hospitality and food, an exciting nightlife, beach access, and the infamous Bourbon Street to enjoy with other spring breakers looking to have the best time. Music, culture, food, and beautiful architecture make New Orleans a great destination for Spring Break or any other vacation.
South Padre Island Texas
Another option for Texas Spring Breakers looking for a Gulf location without having to travel too far or leave the country is South Padre Island. This great spring break destination is huge in Texas and offers great weather, inexpensive accommodations, clean and beautiful beaches. and lots of nature to explore.
If you are looking forward to a great Spring Break, consider one of the fabulous destinations discussed above. Each of the various locations offers you fun, sun, dining, and the convenience of local air transportation and shuttle services. You better start making your plans including booking airport services as soon as possible. Both hotels and affordable airport services book up early during this busy vacation time of the year!
Need Spring Break Shuttle Services To Austin Texas?
Ground Shuttle Offers Affordable Airport Services!
https://blog.groundshuttle.com/wp-content/uploads/2019/01/636555054818007622_airport services in bryan texas 4755.jpg
408
779
Carlos Estrella
https://blog.groundshuttle.com/wp-content/uploads/2020/04/ground-shuttle-logo-no-tagline-300x99-300x99.png
Carlos Estrella
2018-03-07 03:07:00
2021-10-17 19:53:27
Places To Go For An Amazing Spring Break 2018!