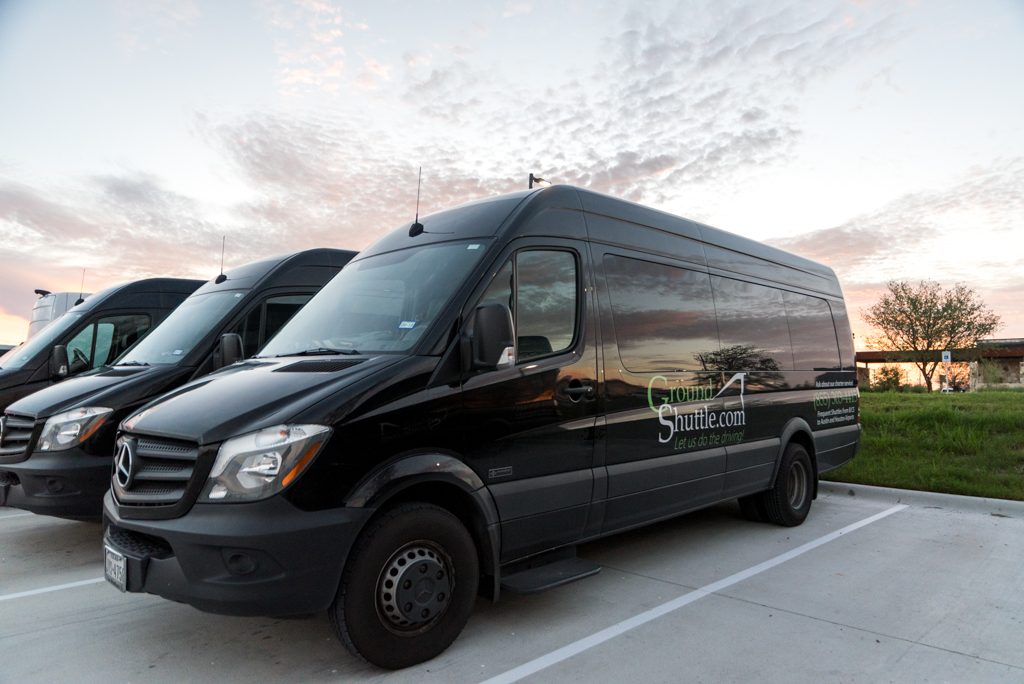 If you are a Texas A&M football fan, chances are you are anxiously awaiting the start of the fall school year and the beginning of the Aggie football season. To make sure you get great tickets to the games, you are likely already purchasing them. Yet what about your transportation?
For those flying in to catch the action, do not forget to also schedule ground shuttle services in advance. With convenient to and from ground shuttles, you can get from your flight to your hotel with time to get to the game. Just be sure to schedule early.
Traveling to catch Aggie football games can be a lot of fun for you, your family, and friends. What is not fun is dealing with the issue of getting to and from the airport on a tight schedule, especially if you are traveling with a group of people. The most reliable option to prevent delays and keep stress low is scheduling advance ground shuttle services.
With reliable to and from ground shuttles to get you back and forth from the airport, your party will never miss its flight into town or the game due to delays in finding a ride to the hotel. Best of all, you can sit back and let the excitement build pre-game, rather than worrying about the hassle and expense of a renting a car, dealing with local traffic, and finding parking, all on top of tight time schedules.
Just hop into your pre-arranged shuttle and enjoy a comfortable ride straight to your hotel, leaving you plenty of time to get ready for the game.
Schedule Early Before Busy Fall Travel Season
If you are planning on booking fall travel to get to some Aggie football games this season, start making your travel arrangements early. When Aggie fans begin to flood back into town on the weekends, you want to be sure you can get ground shuttle services when you need them by scheduling when you book your flight.
Also, the closer the games get to the Thanksgiving holiday, the more travelers there will be seeking reliable to and from ground shuttle services adding to that demand. Fortunately, you can reserve your transportation 90 days in advance so that you and your entire group are assured reliable, quality transport to get where you need to go on time and in comfort.
If you are an Aggie football fan and enjoy flying home for some of the big games, get the most from your trips by making the right travel arrangements early. Once you have your flight scheduled, reserve local ground shuttle services that will meet the flight and get you to your hotel quickly, conveniently, and reliably. Once it is time to head back home, you can get to your departing flight on time without the bother of having to return a rental car.
To and from ground shuttles are the perfect complement to game day weekend travel so you can enjoy your trip to the fullest. Get ready for the 2017 Aggie football season with ground transportation that makes sure you never miss the kickoff! Gig 'em Aggies!
Ground Shuttle Loves Aggie Football Fans!
https://blog.groundshuttle.com/wp-content/uploads/2017/08/SmallSize-130-of-130-1.jpg
684
1024
Carlos Estrella
https://blog.groundshuttle.com/wp-content/uploads/2020/04/ground-shuttle-logo-no-tagline-300x99-300x99.png
Carlos Estrella
2017-08-15 10:01:00
2021-10-17 19:53:41
Enjoy 2017 Aggie Football – Book Ground Shuttles Early!