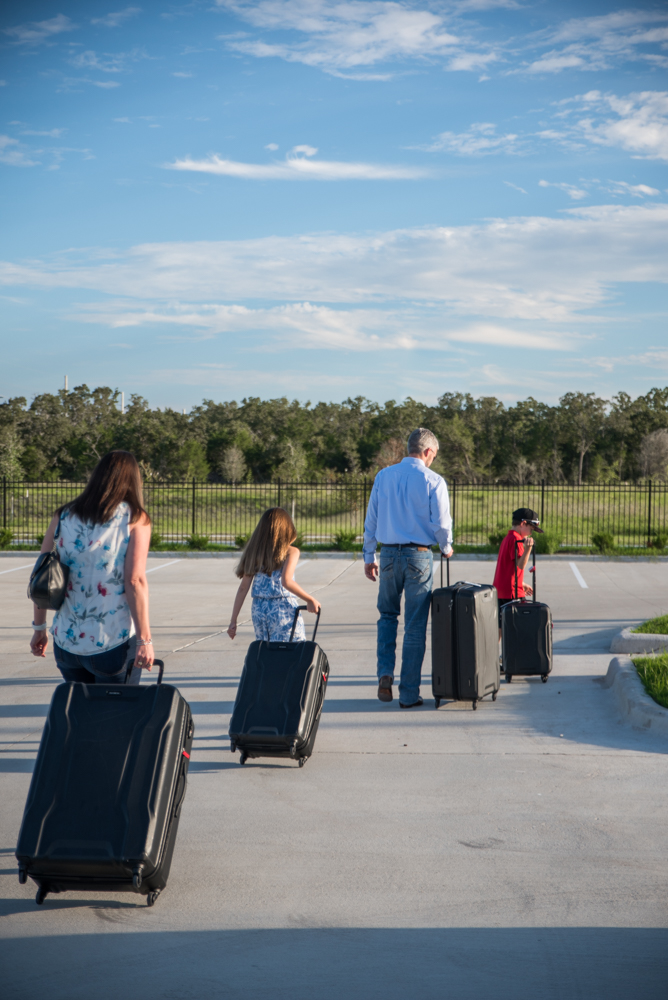 For those people who frequently travel by air, many prefer to carry their luggage onto a flight to avoid having to deal with checked bags after being dropped off by airport shuttle services. Doing so may be much more convenient; however, travelers should also consider safety and comfort when planning a carry-on bag.
After arranging for drop off and pick up airport shuttles, travelers should take time to consider what their carry-on should contain and what items can be done without during a trip. Consider the three important tips that follow and pack for comfort, safety, and most of all, convenience.
1. Choose the Right Size Bag
The first step in planning for a carry-on bag is choosing the right size. Common sense suggests that a smaller bag would be better; however, don't leave out necessary items just so you can avoid checking luggage. Carry-on size must fit within permitted dimensions or a passenger may have to gate check the bag. While airport shuttle services will carry any size luggage, most airlines limit the size of carry-on bags to no greater than 45 linear inches (the combined length, width, and height of the bag).
To avoid problems at the gate, it is essential to plan accordingly. Begin with a bag that is regulation size or smaller, working to fit required items inside. Downsize if possible, as a smaller bag is easier to handle.
2. Consider Comfort, Weight, and Courtesy
Besides bag size, travelers must consider their own comfort as well as that of other passengers on a flight. The goal of using a carry-on bag is to avoid having to deal with checking luggage after arrival with airport shuttle services. If the bag is uncomfortable to carry, any perceived convenience is forfeited.
Exceptionally heavy bags are certainly an inconvenience to everyone involved in the luggage carrying process. Drivers of airport shuttle services are responsible for lifting bags on and off of the vehicles they are driving and can refuse to lift any bag that is too heavy, which would place the burden back on the passenger. Whether it is gate attendants or fellow passengers, overweight bags slow down the entire traveling process. Bags that exceed stated airline weight limits will be stopped at some point and weight must be eliminated for that passenger to check luggage with the airlines.
If the luggage is just barely able to pass the weight check, it will be hard to carry, slow down the security check-in process, and be more difficult to stow once in the plane, which will in turn slow down fellow passengers during the boarding process.
To be both comfortable and courteous, keep the bag as light as possible. Think about easy handling and stowing, whether in the overhead bin or under the seat, and avoid causing problems for anyone who has to handle those bags as well as fellow passengers. A smaller, lighter bag will be easier to grab when meeting pick up airport shuttles once the flight lands.
3. Pack Smart
Most importantly, pack smart when relying on a single carry-on bag. Make a list of all required items, then pare it down to as few items as possible to make the best use of the small space. Pack creatively by including a small, easily retrievable bag of travel-sized personal care items. Then either roll up clothing or shrink it in vacuum bags to conserve space. Plan clothing for each day and bring only those items. If possible, plan to wear multiple layers to reduce the amount of packed clothing. Bring easy-care and wrinkle-resistant clothing that will not need extra attention.
Carrying a single bag on a flight makes it easier to deal with air travel. Whether arriving with airport shuttle services or landing to meet pick-up airport shuttles, those traveling with a carry-on bag can board or deplane faster and easier than when checking luggage. Just be sure to plan carefully by considering bag size and weight as well as making efficient use of available space. With a well-packed carry-on, traveling for a few days will be easier than ever!
Need To Get To The Airport On Time?
https://blog.groundshuttle.com/wp-content/uploads/2017/04/SmallSize-63-of-130.jpg
1000
668
Carlos Estrella
https://blog.groundshuttle.com/wp-content/uploads/2020/04/ground-shuttle-logo-no-tagline-300x99-300x99.png
Carlos Estrella
2017-04-14 03:08:00
2021-10-17 19:53:34
The 3 Best Tips For Airline Carry-On Baggage!