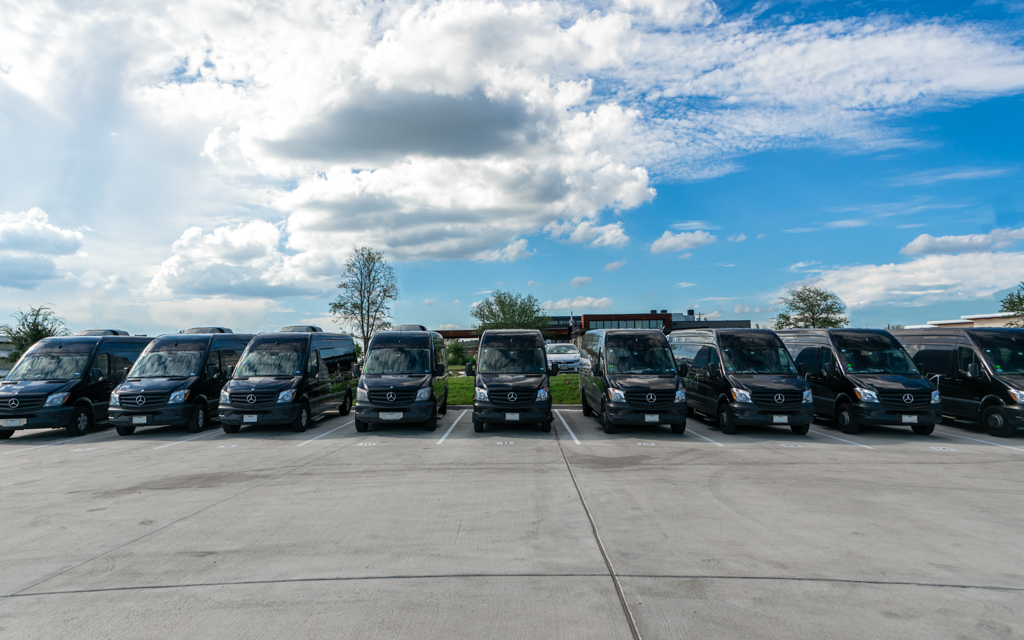 Air travel is stressful, even when everything goes as planned. Unfortunately, chances are that many people will experience some kind of delay in their travel plans, making air travel even more hectic. A great way to reduce some of this stress is with airport shuttle services, or for groups – airport coach charter services. What initially may seem like just another expense can actually be quite valuable in the long run. Following are some of the main reasons airport shuttle services can help make air travel better.
Sticking to A Schedule Is Easier
Between packing for travel and leaving the house or office on time; and then driving to the airport and parking, actually getting to their flight on time is stressful for most people – even on the best of days. With airport shuttle services, the only thing that a person must do is be ready at the right time for pickup – whether from their home or at a general pickup spot. Airport shuttles are scheduled to provide plenty of time to get everyone to their flights on time. With only the necessity of having to remember to meet at one scheduled time, and leaving the rest to the shuttle service, there is a lot less mental stress involved in actually getting to the airport.
No Dealing with Airport Traffic
Most airports are in congested areas, just outside of major cities. Because of this, driving to or from the airport can be extremely stressful for those who might not normally drive these routes, particularly because of increased traffic volume. Accidents, delays and even wrong turns only make it worse. The beauty of leaving the driving to an airport shuttle service is these drivers are experienced in driving under these type of conditions. They know the fastest ways to get to and from the airport, and how to get their passengers there on time – and home just as quickly.
Time to Relax Before or After the Flight
Even if a shuttle services ride is only a few minutes long, for some people, this is time that can be put to other use. Read, answer email, check on flight departure status, communicate with work or loved ones, or even just take a quick before or after travel nap!
More Efficient Travel
Although this may seem like just one more expense, between time, fuel and parking costs, shuttle services are more economical than the alternative. Fares are very reasonable in comparison to the expense, time and effort required for self transportation, or having a friend or family member provide it. Shuttles are also more clean and comfortable than a cab service.
Easy Group Travel
When people travel in groups, not only can it be more economical, but it is also more organized. Rather than having everyone travel on their own and meet – often subjecting the entire group to delays – using airport coach charter services from a pre-designated meeting point that is closer to home is much more beneficial. Similarly, when a group departs from the airport together on their return trip home, it can be safer, more relaxing and definitely more convenient.
Although all of the above referenced reasons are significant enough, there are many more reasons why using airport shuttle services, or airport coach charter services can make more sense for just about everyone. Whether going on vacation, traveling for business, or even visiting friends or family for the holidays, airport shuttle services can help make travel easier, more enjoyable, and less stressful all the way around!
Ground Shuttle Provides Many Types Of Charter Services!
Contact Them At (844) 832-5257!
Additional Articles:
Holiday Shuttle Services – Better Get Your Checklist Ready!
https://blog.groundshuttle.com/wp-content/uploads/2015/12/SmallSize-9-of-130.jpg
640
1024
Carlos Estrella
https://blog.groundshuttle.com/wp-content/uploads/2020/04/ground-shuttle-logo-no-tagline-300x99-300x99.png
Carlos Estrella
2015-12-28 03:00:00
2021-10-17 19:53:53
Why Should I Use Airport Shuttle Services?