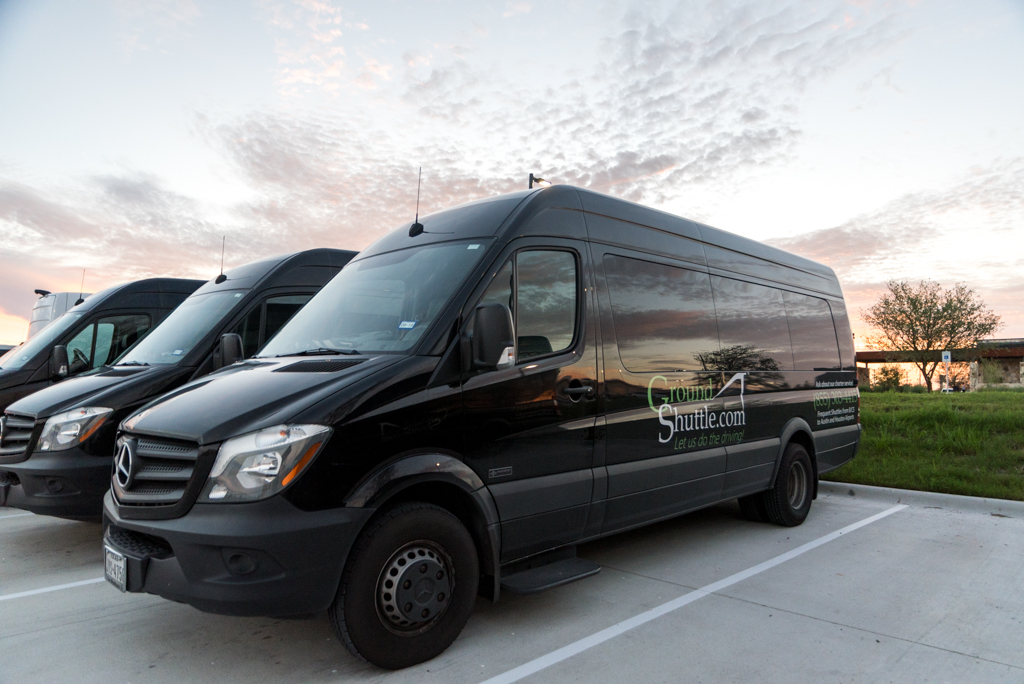 When looking to schedule ground shuttle services, whether it be for one or for a group of people, there are some important questions that should be asked ahead of time. In order to get the best and most suitable service, it is necessary to inquire what the service includes, along with some other important details. This is especially important when scheduling airport transportation, since there may be some restrictions, or other information customers will need to know to make their trip as hassle-free as possible. Whether scheduling ground transportation for yourself or for others, a bit of research, and a few questions, promises you will get the best service for your money.
What Types of Transport Services Are Offered?
When looking for reliable ground transportation services, first determine what types and levels of service a company offers. This is especially important for those scheduling travel for others, as different travelers may have different needs. Does the company only provide airport transportation, or do they book ground shuttle services for other locations or events as well? Is only van or bus service offered, or is there limo service as well? Can a charter be booked for larger groups? Are there different levels of accommodations and services with these transport suppliers? While some of these questions may not be relevant for every traveler, or those who need only the very basics – travel agents and others who arrange corporate travel will likely want to know all options available to them.
Included and Special Accommodations
Before scheduling any type of ground shuttle services, find out what accommodations are included with the various levels of service. This should include the number of bags permitted, and whether there are extra charges for more, as well as if those bags are handled as part of the service. Some services will also accommodate pets, while others will not. If there are any extra needs or requests, bring them up before scheduling to make sure they can be accommodated.
What Is the Service Area?
Other than the airports that a shuttle company services, where else do they go? It is essential to confirm this ahead of time, as not every service goes to all places, and most have a service area they stay within. For transportation to other locations, or for special occasions and any other specific travel, make sure the company is able to go where you need them to – never just presume they do. Some services may travel outside their regular service area for an additional fee. If this is the case, confirm what that additional fee is, first.
What Vehicles Are Offered?
Finding out the type of vehicles are offered is most important when looking for ground shuttle services for multiple people, or if there is a preference in vehicle type. Some shuttle services may offer vehicles ranging from luxury sedans or stretch limousines – that cater to a few people – to different sized vans, and even buses for a charter to cater to an entire group. For those in need of more space, inquire about the type and size of seating in the vehicles, and how many passengers each vehicle accommodates.
By considering these questions, and using them as an inquiry guide when choosing ground shuttle services, it is possible to hire the service that best suits your needs. Whether booking arrangements for airport transportation, or for other shuttle or limo services, knowing all the details up front can help avoid time-consuming, and frustrating mistakes!
Call This Number (844) 832-5257 – Right Away!
https://blog.groundshuttle.com/wp-content/uploads/2015/12/SmallSize-130-of-130.jpg
684
1024
Carlos Estrella
https://blog.groundshuttle.com/wp-content/uploads/2020/04/ground-shuttle-logo-no-tagline-300x99-300x99.png
Carlos Estrella
2015-12-31 03:00:00
2021-10-17 19:53:42
Best Way To Book The Best Ground Shuttle Services!