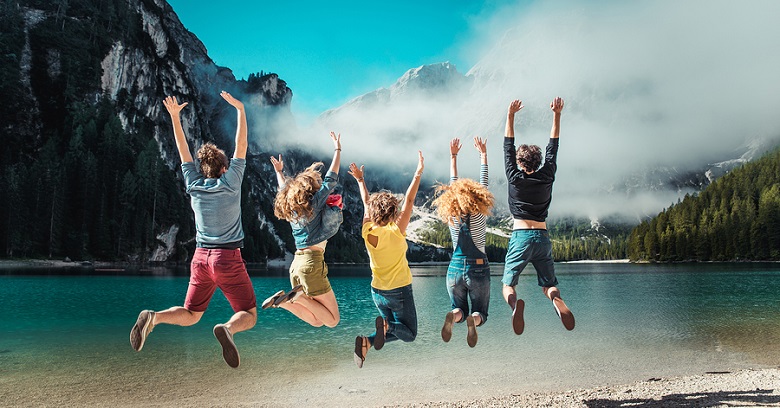 Classes are getting closer to being finished for thousands of students across Texas who have one thing in mind – getting in a great summer vacation complete with convenient airport shuttle transportation. Yet many students have plans to work and not take flights and airport shuttles in order to meet financial and educational obligations. Which of these options is the right choice for you?
While there are benefits to both, research says to take a break, at least a short one. Booking accommodations, flight, and shuttle transportation now for a fun-filled vacation to mentally unwind is a great way to be ready for fall semesters.
Summer Is Not Always Vacation Time
Even though classes will end in May for the school year, many students will further their educational goals even during summer break. Heading to the airport on airport shuttles to meet a flight to paradise for a few weeks may not be high on their list of priorities, even they they would enjoy such a break.
You may have need to pay student loans, car payments, and other expenses. So you may need to spend your time during the summer working instead of relaxing. Do you need to spend the summer continuing your education to catch up on missing credits or retaking a class? Maybe you feel pressured to obtain experience through an internship to be employable upon graduation. All of these are valid reasons why you and other students choose to skip a vacation.
Sometimes You Really Need A Vacation
Time off is always a great time to catch up on things and further financial, educational, and professional goals. Yet actually taking at least some time off can be just as important. Unfortunately, many students do not give themselves any kind of break and feel there is no time to travel for vacation fun, even if a cheap flight and airport shuttle transportation could make it more convenient.
A study on the way college students spend their summer breaks suggests that putting everything aside for even a short time to enjoy a little stress-free time off from responsibilities is not both fun and healthy as well. Other reports on this topic have shown that many college students end the year suffering from burn out, depression, and dealing with mounting stress and anxiety.
Advice From The Experts
What do the experts say? As important as staying ahead and working toward goals can be, you should still use a portion of your summer vacation time to take a break. A few weeks to unwind, de-stress, and relax is healthier for both mind and body.
Students who actually book flights and shuttle transportation for a vacation during summer break typically come back to school more refreshed and better able to get back into learning with clearer minds and less anxiety. In the end, this can benefit all your other goals.
Before you fill your calendar with summer jobs and extra classes, don't forget to allow yourself time for a vacation. Book an inexpensive flight and airport shuttle transportation. Wherever you decide to go, start your fun by relaxing as you head to the airport in comfort and style on shuttle transportation to get you to your flight. Airport shuttles will let you rest on the way to your flight and get ready to enjoy your time off for some important rest and relaxation!
https://blog.groundshuttle.com/wp-content/uploads/2019/01/636555086271904674_shuttle transportation in houston texas 4759.jpg
408
780
Carlos Estrella
https://blog.groundshuttle.com/wp-content/uploads/2020/04/ground-shuttle-logo-no-tagline-300x99-300x99.png
Carlos Estrella
2018-05-01 04:07:00
2021-10-17 19:53:31
No More Classes – Time For Summer Vacation!