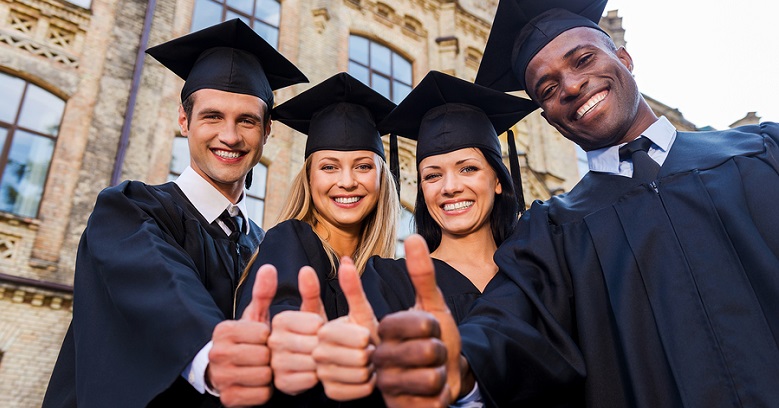 Spring is almost here and for many students who attend Texas A&M, this spring means graduation. What better way to celebrate the culmination of your Aggie's college education than by attending Aggie Graduation Day in style and comfort as you are delivered by convenient airport shuttles!
Airport shuttle services that meet you after your flight will ensure Graduation Day weekend is enjoyable as your family celebrates this wonderful occasion. When you arrive on time thanks to local airport services, you can experience all the Graduation Day activities without any stress of being late.
Main Campus Aggie Commencement Day Ceremony Airport Shuttles
Texas A&M Commencement Days at the main College Station campus are Thursday, May 9 through Saturday, May 11, 2019. Each ceremony lasts about three hours. Aggies who are degree candidates will assemble at Reed Arena to receive their diplomas and degrees in front of an audience of peers, parents, family, and friends.
Since this is such an important day in every Aggie's life, parents who are flying in for the ceremony and celebrations will want to arrive on time. So rely on airport shuttle services to pick you up promptly and get you to your hotel destination in plenty of time to get to any commencement ceremony.
In addition to handing out diplomas and awarding degrees, Texas A&M Graduation Day ceremonies have traditionally included two activities that have become noteworthy to all Aggie families over the years:
Military Commissioning – Texas A&M is proud of its Aggie graduates who continue on into the military and recognizes them during Commencement Day ceremonies. Military commissioning will take place during the graduation ceremony to acknowledge Aggie graduates who will represent and defend our country in all six military branches of service: Army, Navy, Air Force, Marines, Coast Guard, and Merchant Marines.
Texas A&M continues to be the pride of Texas, commissioning more graduates than any other university in the country other than the service academies. If you are a parent of a commissioned Aggie graduate, be sure you are there to witness this special moment in your Aggie's life as they commissioned as an officer by using convenient airport shuttles to get you there on time.
The Next Tradition – For all graduates who will continue to display their Aggie pride and future school involvement, The Next Tradition encourages them to do just that. Hosted by the Association of Former Students, The Next Tradition is another Commencement Day ceremony for Aggie graduates and their families, welcoming them to alumni life and highlighting the ways former students can stay involved with Texas A&M.
These activities that include Aggie Ring Polishing, photo opportunities, and an invitation to join the Aggie Network alumni association take place at the Clayton W. Williams, Jr. Alumni Center prior to commencement ceremonies. Prompt airport services will make sure you arrive from the airport in plenty of time to see and do it all on this special day.
Graduation Day at Texas A&M is a very special day for Aggies and parents alike. If your child will be graduating this spring, now is the time to make your travel plans, including scheduling airport shuttle services to take the hassle out of flying.
When you book airport shuttles to get you to and from the airport, ground transportation is one less worry to deal with at this busy time. Airport services will get you where you need to go quickly so you can fully enjoy this memorable day and weekend!
https://blog.groundshuttle.com/wp-content/uploads/2019/01/636555077758241376_airport shuttles in college station texas 4758.jpg
408
779
Carlos Estrella
https://blog.groundshuttle.com/wp-content/uploads/2020/04/ground-shuttle-logo-no-tagline-300x99-300x99.png
Carlos Estrella
2018-04-18 04:07:00
2021-10-17 19:53:46
Aggie Graduation Day – Don't Miss The Excitement!