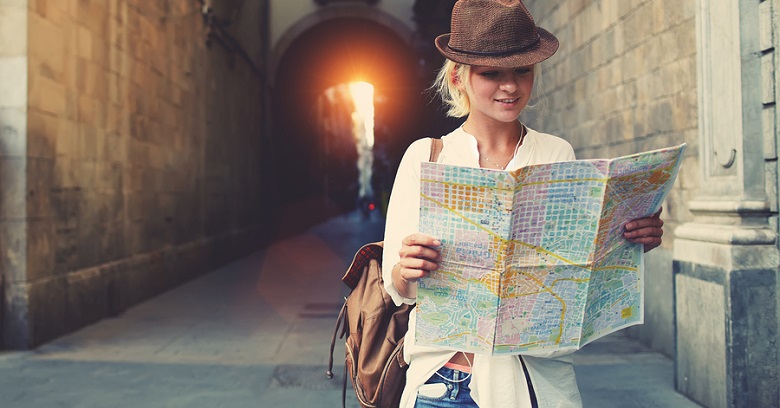 Thinking of doing some Traveling?
If you are one of the thousands of college students graduating this spring, you are about to enter a whole new chapter of your life. Starting a new career is an exciting time; however, before you begin interviewing for your dream position, have you considered booking a flight and airport transportation with ground shuttles to do some traveling before job hunting?
Since time after graduation will never happen to you again, recognize that graduation is the best time for traveling abroad. Check out these 8 great reasons why you should do some traveling now before you land that new job. Just remember to schedule ground shuttle services when you book your flight for a relaxing ride to and from the airport.
1. Take A Mental Vacation
Rather than stressing over landing the perfect job right after you graduate and going straight to work, give yourself a mental vacation and do a little traveling. Find an interesting destination abroad, then book your flights and airport transportation so you can take advantage of the best offers for a summertime vacation.
2. Student Travel Discounts
Student discounts are some of the best travel rates offered. They are usually available to anyone between the ages of 12 and 26 and you only need to sign up for a student card to prove your age. You do not have to actually still be a student. Discounts on air travel, ground shuttles, accommodations, dining, tourist attractions, and more can make your trip abroad affordable and enjoyable. Take advantage of these discounts while you still can.
3. Easier to Do Now vs. Later
Once you are settled into a new job and begin to build your career, move towards home ownership, marriage, and other responsibilities, traveling abroad becomes more difficult. Take advantage of the personal freedom you have after college graduation by planning a fun and exciting vacation visiting other countries.
4. Hostels
Hotel accommodations can be expensive. You may want to take advantage of hostel accommodations in order to stretch your vacation dollar versus; you are less likely to consider this option later in life. Reserve flights and ground shuttle services and research local hostels well in advance and don't worry about it when you are dealing with graduation preparation.
5. Experience New Cultures
One of the best parts about traveling abroad is being able to experience new cultures. From food and language to museums and historic landmarks, visiting other countries is both educational and fun.
6. Work Abroad Programs
If you want to travel for more than a week or two, enroll in work abroad programs in some countries and stay longer. You will have all the advantages of International travel with the benefits of some income. Then you can really get to see daily life in whatever country you visit.
7. Gain Life Experience
Traveling to other countries also lets you gain helpful life experience to prepare you for stepping out into the world. It pushes you out of your comfort zone and requires independence, confidence, as well as various planning and budgeting skills. You will gain a sense of personal accomplishment in traveling to new places on your own.
8. Looks Good On Resumes
Employers look favorably upon applicants who have traveled abroad. This type of travel suggests maturity, personal and people skills, and the ability to adapt and work through change, all of which are favorable qualities sought in new employees.
Are you ready to start planning your post-graduation vacation abroad? Fortunately, you still have some time to decide where you want to go; however, keep in mind that flights, ground shuttles, and hotel accommodations book up fast. Make your travel arrangements as soon as possible and don't forget to book airport transportation from local ground shuttle services. A great travel experience awaits!
https://blog.groundshuttle.com/wp-content/uploads/2019/01/636555090171989620_airport transportation in houston texas 4760.jpg
408
780
Carlos Estrella
https://blog.groundshuttle.com/wp-content/uploads/2020/04/ground-shuttle-logo-no-tagline-300x99-300x99.png
Carlos Estrella
2018-05-16 04:07:00
2021-10-17 19:53:34
Graduating From College? Top 8 Reasons To Travel Abroad!