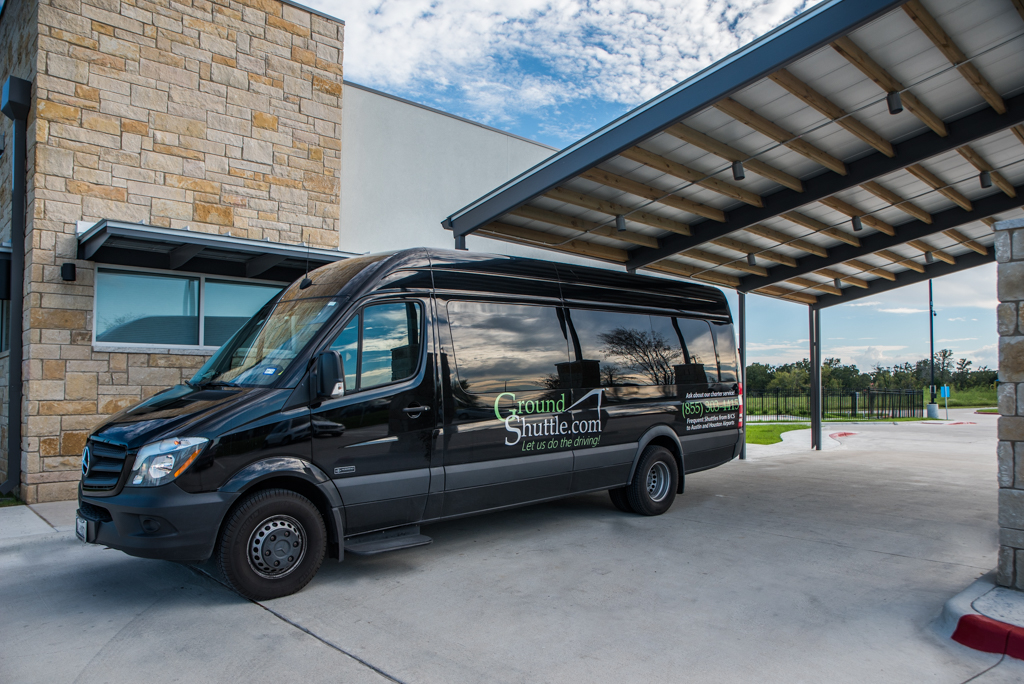 Thinking about getting to the airport to catch a flight often leaves people wondering exactly what they should do, since there are many different options, and at least some of them are somewhat inconvenient. Cabs are expensive, but so is airport parking. Relying on others has its problems as well. These and other reasons are why airport transportation services are often the best option. Best of all, pick up airport shuttle services cater to anyone who needs to get to the airport – providing a fast, comfortable, and worry-free ride that gets travelers there in time.
Different Transportation Options Available
When reserving with airport transportation services, travelers usually have a number of options to choose from to suit their travel preferences and needs. The most common transportation provided is shuttle service in vans, but many ground transport companies also offer private limousine service. Some transport companies also offer group transport service to and from the airport in mini-buses or full size buses that are able to transport a large number of travelers at once.
Although standard airport van shuttles generally use specific local points, some services do offer door-to-door pick up and drop off. Usually this is part of private limo service, but some companies offer the convenience of home pick up airport shuttle services, even with shuttle vans. Customers should check the company's website to find out about specific pick up points, and door-to-door service.
Greater Accessibility Than Taxis
Many might think that calling a cab company is the same as reserving pick up airport shuttle services, but this is not the case. Taxis are convenient for those going to and from the airport from within the city limits, but most taxi services do not travel much beyond the city. If they do, the fares can be very high, since taxi drivers make more money – and more tips – on multiple shorter trips than one long trip away from the city. With no fare to drive back with, drivers lose money, so it is hard to find a taxi willing to drive to and from the more urban areas, let alone one that knows the roads outside of the city.
Comfortable, Personal Transport Service
Another important advantage of using airport transportation services over taxis, or any other method of getting to the airport, is traveling there in style and comfort. Whether reserving a private limo, or hopping on an airport shuttle, the best professional ground transport services offer luxury comfort, a relaxing ride, and personal service when needed. Clean, well-maintained shuttles and limos are much more comfortable than any taxi, and get travelers to their destination in style!
Transport Fares Are More Economical
Airport shuttles are much more economical, all things considered, than any of the other options. Driving to the airport, and parking there for days can cost a small fortune over time, on top of the obvious risk of leaving vehicles unattended. Relying on someone else to drive is a frequent cause of being late, and the risk of missed flights. Taxis coming out of the city charge extra. The alternative, local pick up airport shuttle services, provide the best, most punctual service, at the most reasonable price.
So instead of wondering what to do about getting to and from the airport once a trip is scheduled, travelers should think about reserving with airport transportation services. These companies provide the best service for the most reasonable fare, with little chance of a missed flight, and transportation there waiting upon returning home. What better way is there to start and end any trip?
Ground Shuttle – Offering The Best Charter Services!
Call Them To Book At (844) 832-5257 – Today!
Additional Articles:
Best Way to Book the Best Ground Shuttle Services!
Why Should I Use Airport Shuttle Services?
Limousine Services – How to Find the Best One!
Coach Charter Services – Making Them Unique!
https://blog.groundshuttle.com/wp-content/uploads/2016/01/SmallSize-42-of-130.jpg
684
1024
Carlos Estrella
http://share.groundshuttle.com/wp-content/uploads/2019/01/GroundShuttleLogo_slogan-Transportation-lightbg_2017-08-15b-300x127.png
Carlos Estrella
2016-01-27 10:26:00
2019-12-31 03:56:01
Important Details About Airport Transportation Services!