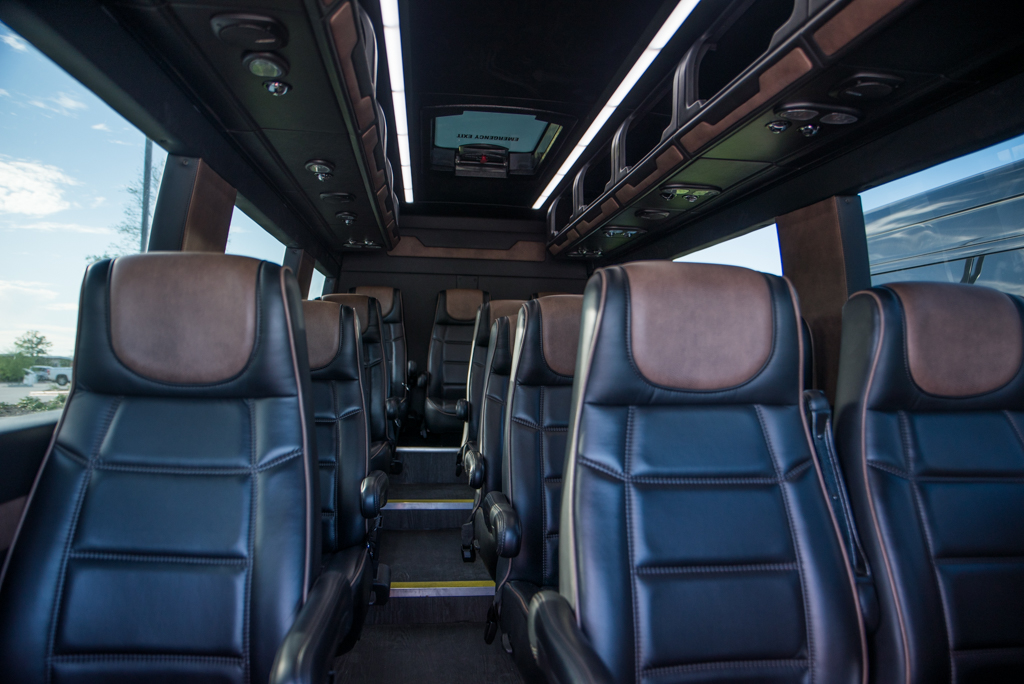 When looking for ground shuttle services, finding the best candidates can be confusing. There are many companies that offer airport shuttle transportation, and weeding through them to make the best choice does not have to be difficult! By using the simple process outlined below, anyone can make sense of the many shuttle service listings that come up on a search, and find the one that best suits their needs.
Search for Suitable Companies to Research
Today, pretty much every company that wants to be found by customers is online. Therefore, the easiest way to find a shuttle company is through a Google, or some other type of internet search. Searching for airport shuttle transportation in a specific city should result in a long list of companies. Yet it is important not to stop the search at the list of names. Look at the other information that comes up with these listings as well. Sometimes Google lists reviews and "stars" information right in the search results. Once the search has been completed, use the results to compile a list of services to check into.
Research Services and Reviews
After the list of ground shuttle services has been put together, research each service one by one. The important things to check for are what services the company offers, the type of vehicle fleet they have, and what other people say about them. Normally, a list of services offered, along with information about their vehicles can be found at the company's website – so this is a good place to start. Next, look at their social media pages and any local directory listings. Check out Facebook and Twitter, among others, and observe the company's online presence. Look for reviews by customers – especially look for any complaints on these sites. This will help to get a feel as to whether problems with service seem to be the exception or the rule.
Narrow the Choices
By considering things like whether they offer the right services on the right schedules, and the comments and reviews left by previous customers, it should be fairly easy to narrow down the list of companies to three or four main possibilities. If they seem like reputable companies, and have received more positive remarks than negative, these are all good signs of a service worth hiring. Rate the results, and continue on with the best candidates!
Get a Price Quote
Lastly, to select the best ground shuttle services, get a price quote from those services that have "made the cut." Call or email them and provide details of the date and time services are needed, and any special requests or requirements (like excess or oversized baggage, or bringing a small pet along) – then wait for the response. Also ask about things such as guaranteed reservations, pre-payment, whether drivers are accustomed to assisting customers if necessary, and driver safety records if this is a concern. After getting a price quote, and receiving all other relative information, it should be easy to determine which service seems like the right one to choose.
There is a lot of competition in airport shuttle transportation, and many companies to choose from. Picking the right service can make the difference between the start of a relaxed, pleasant trip, or one that is filled with problems, beginning with poor and untimely shuttle service. With a small amount of research, customers should have little trouble selecting the best service for their needs!
Ground Shuttle – Offering Great Shuttle Services!
Contact Them To Schedule At (844) 832-5257!
Additional Articles:
Best Way to Book the Best Ground Shuttle Services!
Why Should I Use Airport Shuttle Services?
Limousine Services – How to Find the Best One!
Coach Charter Services – Making Them Unique!
https://blog.groundshuttle.com/wp-content/uploads/2016/01/SmallSize-59-of-130.jpg
684
1024
Carlos Estrella
https://blog.groundshuttle.com/wp-content/uploads/2020/04/ground-shuttle-logo-no-tagline-300x99-300x99.png
Carlos Estrella
2016-01-27 04:42:00
2021-10-17 19:53:51
How to Select Outstanding Ground Shuttle Transportation!