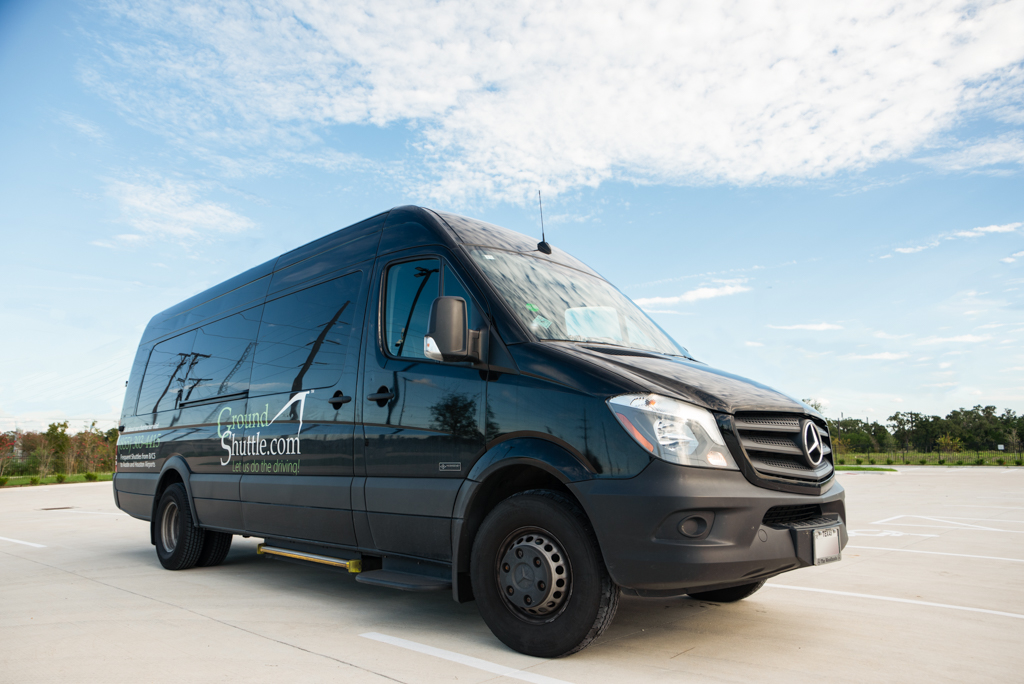 Getting to the airport on time to catch a flight can sometimes be stressful. Between traffic, the need to rely on other people, and other common reasons, getting a ride with airport shuttle servicescan be a much better option. Rather than dealing with the stress and aggravation that can come with trying to get to the airport on time, below are some of the best reasons why shuttle services for airport travelers makes more sense!
Stress-Free, Reliable Transportation
Getting out the door on time to get to the airport can be a feat on its own. When delays slow things down, stress levels climb! Whether waiting on a friend or relative who is running late, encountering car problems, or even traffic backups – every minute of delay increases travel stress, and the chance of missing a flight. Booking with airport shuttle services alleviates much of this stress – getting travelers to their destination on time. With well-maintained vehicles, schedules that take traffic and other delays into account, along with careful, reliable drivers – shuttle services are the best option for just about anyone headed to the airport, who wants to get there on time, without the stress!
More Economical than Other Options!
Shuttle service to the airport is many times more cost effective than other transportation options. Leaving cars in airport parking can get expensive after a few days, and there is always a risk of break-ins when leaving vehicles alone for an extended time period of time. Cab and taxi service is not always available if the person is located outside of the city, and can be more expensive depending on the distance, even if a cab is willing to drive the extra way. A ride to the airport with reputable airport shuttle services usually costs much less and offers better service.
Comfortable, Relaxing Travel!
Professional shuttle services use quality vehicles that provide ample space for passengers and their luggage, so they arrive at the airport in comfort. Vehicles are clean and well-maintained, with some services even using luxury models to provide the utmost in passenger safety and comfort. Passengers need only sit back and read a book, check their email or even take a nap during their ride so they arrive relaxed and ready for their flight!
Various Transportation Options
Although most airport shuttles will transport multiple passengers at once from a common pick-up point, some services do offer more personalized service. Private limo transport may be available, as well as door-to-door pickup and drop off service. Some companies may also offer charter service for large groups traveling to and from the airport together. Check with the individual company to see what service options they offer.
Above all, professional airport shuttle services are in business to provide the most reliable transport, so that missing a flight is never a concern. With all the other details that require attention before a flight, scheduling transportation ahead of time removes that worry altogether. Shuttle services provide convenient, timely, and affordable transportation that can get any traveler's trip off to the best start possible!
Ground Shuttle Offers Fantastic Shuttle Services!
Reserve Your Spot At (844) 832-5257!
Additional Articles:
Best Way to Book the Best Ground Shuttle Services!
Why Should I Use Airport Shuttle Services?
Limousine Services – How to Find the Best One!
Coach Charter Services – Making Them Unique!
https://blog.groundshuttle.com/wp-content/uploads/2016/01/SmallSize-48-of-130.jpg
684
1024
Carlos Estrella
https://blog.groundshuttle.com/wp-content/uploads/2020/04/ground-shuttle-logo-no-tagline-300x99-300x99.png
Carlos Estrella
2016-01-27 06:00:00
2021-10-17 19:54:03
Find Reliable Transportation With Airport Shuttle Services!