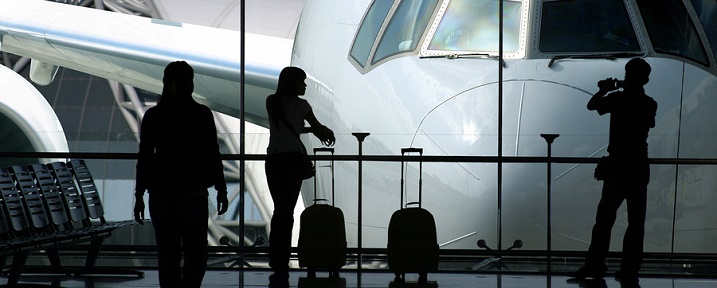 Airline flights are delayed all the time, whether due to mechanical problems, staff problems, or weather issues. It can be very annoying, especially if you have planned for airport transportation to ensure you arrive on time and have already been dropped off at the terminal by airport shuttle services.
So what do you do once you are there and now have hours to wait? Consider the following tips to help you survive flight delays after your timely ride with airport services!
Pay Attention to the Weather
Weather is often the main cause of delays that could leave you stranded after airport shuttle services leave you at the terminal. If there is bad weather brewing, keep a close watch on what is happening with departing flights at the airport.
If the weather turns extreme before you leave or your flight will be greatly delayed or even canceled, rearrange your flight and airport services shuttle before you leave home or your hotel. You will avoid being stuck at the terminal for an extended period of time while you arrange for airport transportation to get you out of the terminal.
Program Important Contacts Into Your Phone
Nothing is more annoying or time-consuming than having to search for important phone numbers to rearrange plans when a flight is delayed. Always head to the airport with airline, hotel, and airport services phone numbers pre-programmed in your phone. Then you can make calls quickly and easily to adjust your plans due to the delay.
Monitor Airline Websites And Apps
Always monitor your airline's website or flight app to learn about any flight delays as soon as possible. That will allow you to find out what options you have. You can enroll in text and email alerts to receive notifications about delays and new flight times quickly without waiting on hold for the airline's customer service. Doing this can help you easily make necessary changes to your travel plans, including rescheduling flights and airport transportation.
Reschedule Your Flight
If it seems that a delay is likely and you could be waiting for hours after being dropped off by airport shuttle services, consider rescheduling your flight so you get to your destination on time. If rescheduling is something you are likely to do rather than waiting, be prepared.
Research potential flights in advance and know how your airline handles rescheduling flights. This will help if airport services have already taken you to the airport and then you decide to change your flight. You will spend less time dealing with busy customer service lines and ticket counters if you already know your rescheduling options.
Flight delays happen; unfortunately, there is nothing you can do about it. Even if airport shuttle services get you to the airport on time, it is impossible to predict last minute airline delays. Make the best of it by planning in advance and rescheduling flights and airport transportation if necessary. When you are prepared for the possibility of flight delays, you can survive them more easily!
https://blog.groundshuttle.com/wp-content/uploads/2016/08/Shuttle-Services-in-College-Station-Texas.jpg.jpg
288
717
Carlos Estrella
https://blog.groundshuttle.com/wp-content/uploads/2020/04/ground-shuttle-logo-no-tagline-300x99-300x99.png
Carlos Estrella
2017-11-15 03:37:00
2021-10-17 19:54:02
The Best Ways For You To Survive Airport Delays!