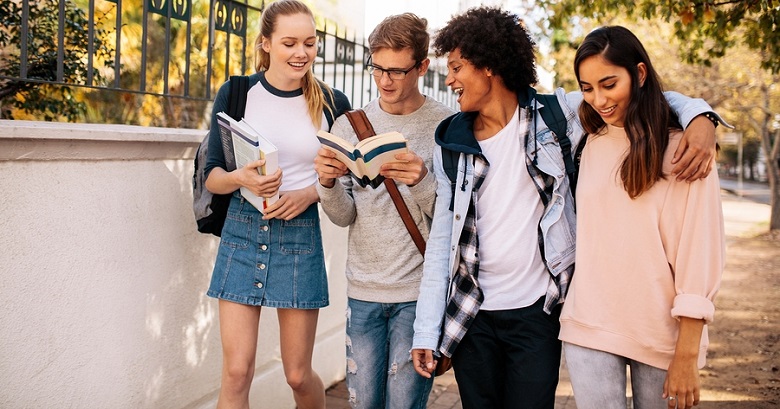 Summer vacation is here! If you're a college student, the last thing you're thinking about right now is going back to school. Yet if you have a few minutes between all the fun in the sun, you might want to think about scheduling your flight back and your ground shuttle services early.
The truth is, many times there is a rush to make last-minute travel plans and reservations for airport shuttles just before fall semester starts. Rather than leaving it to chance, especially if you're an international student flying in, there's a lot of good reasons to book flights and ground shuttles early.
1. A Guaranteed Reservation
The most important reason for scheduling back to school flights and airport shuttles early is to guarantee your seat at your desired travel time. Even though you might be able to get a flight at the last minute, ground shuttle services book weeks in advance, especially during busy travel times.
In college towns, the middle to end of August is a very busy time as students fly back from all over to begin their fall semester. If you want a guaranteed reservation for ground transportation, it's best to plan all of your travel early.
2. Stress-Free Travel Planning
The second great thing about researching and scheduling your flights and ground shuttles now, versus right before you need to travel, is that you can do it at your convenience. This far ahead, there are plenty of flights available. You can look for the best fares and consider different options, then reserve airport shuttles to meet you at your destination for a relaxed ride back to the local drop-off point or your dorm or apartment when available.
You'll have plenty of time to get settled in before classes begin. You'll also have plenty of time to plan your packing so you don't forget a thing when it's time to leave. The calmer your trip back to school is, the more enjoyable your first few days will be.
3. No Waiting at the Airport
Lastly, when you plan your flight and ground shuttle services early and guarantee your reservation, it means no waiting when you arrive at your destination airport. You won't have to wait for a taxi, call a rideshare, or try to find a friend at school with a car who can come and pick you up. Reservations with ground shuttles include courteous bag handling so you can just get in, relax in the comfortable seats, and enjoy the ride back from the airport.
So while you're enjoying your summer break, pause for just a few minutes to make plans for your flight and airport shuttles to get you back on campus. If you do it now, you can enjoy the rest of your time off knowing that you've got a guaranteed seat with ground shuttle services to and from the airport and you won't be scrambling at the last minute.
Ground shuttles make airport travel easier, more convenient, and less stressful, even when you're headed back to school for fall semester after a great summer break!
Reserve Your Seat Early With Ground Shuttle – Do It Today!
https://blog.groundshuttle.com/wp-content/uploads/2019/01/636650111440466321_ground shuttles in college station texas 5681.jpg
409
780
Carlos Estrella
https://blog.groundshuttle.com/wp-content/uploads/2020/04/ground-shuttle-logo-no-tagline-300x99-300x99.png
Carlos Estrella
2018-07-16 04:34:00
2021-10-17 19:53:43
Fall Semester Approaches – Ground Shuttle Is Ready For You!