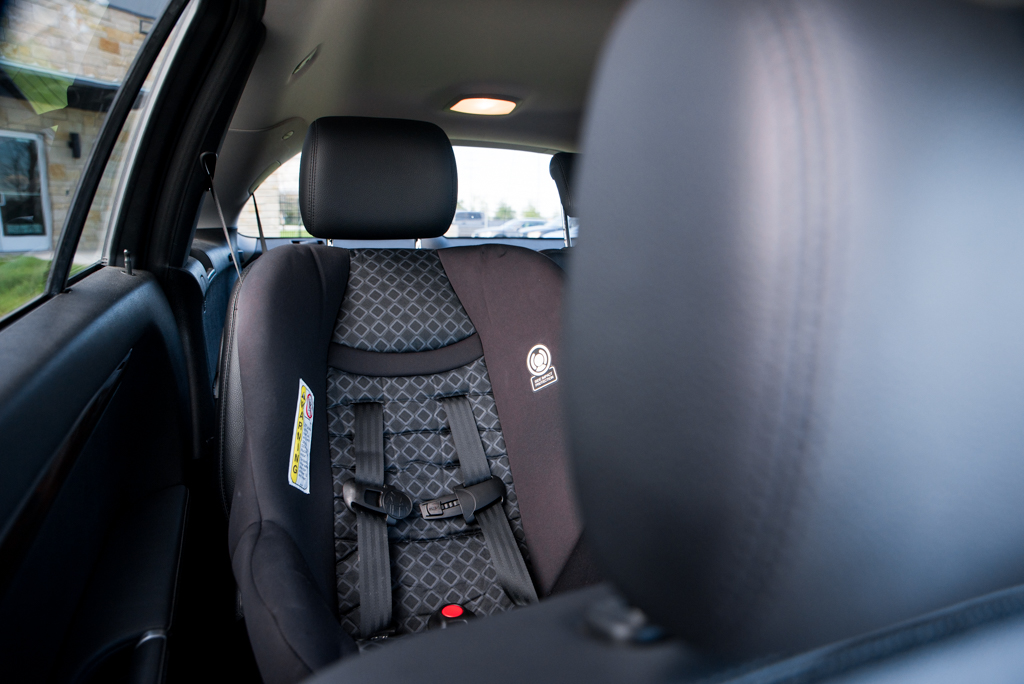 Traveling with children can present challenges above and beyond those that other travelers may face. Nonetheless, any trip with kids can be an exciting and fun time with the right preparations. One of the best ways to reduce the headaches that can be encountered with airport travel with children is booking transportation to and from the airport with ground shuttle services. The conveniences that shuttle services provide allows parents to concentrate on what matters most while getting the entire family where it needs to be, on time, and hassle-free. When combined with the useful tips referenced below, everyone can enjoy the trip that much more.
Plan Ahead for Comfortable Travel
Making good travel plans is especially important when traveling with children. A schedule should be set that includes everything that needs to be done on the date of travel, allowing the family to be prepared for travel and at their designated pick-up point for ground shuttle services on time. Packing for the trip should be done accordingly, and parents should ensure each child has the proper carry on items for the flight. This includes things to keep the kids occupied, as well as snacks, drinks, extra clothing, and other necessities.
Each child's normal behavior and habits should be taken into consideration and accommodated. This will allow everyone to have a calm and comfortable trip until arrival at the final destination. If traveling coincides with nap time, dinner time, or other specific times in a child's schedule, necessary accommodations should be made to stay on that schedule as much as possible.
An important part of the planning process must include keeping children safely restrained in age-appropriate child safety seats. The only way this can be done is to either bring a seat for each child that is traveling or check with any of the shuttle services being considered to see if they provide such seating. Failure to plan ahead for this important necessity may cause service to be denied at the time of pickup, as any other way of traveling with children would be against what the law requires.
Explain Things Ahead of Time
Traveling, especially by plane, can be exciting for kids; however, it can also be scary and exhausting. To prepare for such a trip, parents should spend some time discussing what will happen on travel day, helping kids understand what to expect. Explain to the children the various steps involved in traveling, including things such as riding with shuttle services, arriving at the airport, check-in procedures, and the fact that they must be well-behaved through it all.
Make some rules about not straying, being courteous to other travelers, and other things that children may encounter while traveling. This eliminates 'surprises' at the extra restrictions they may face. Make the trip fun by making up games, or keep it educational as a way to hold their attention. This can be a great help in keeping everyone interested and behaving their best. It will also make it easier to ward off the crankiness and bad behavior that often comes with tiredness and over-stimulation. Don't forget to provide rewards for good behavior.
Stay Calm
As any parent knows, remaining calm when things get stressful has an immediate affect on kids and their behavior. By trying hard to refrain from losing tempers and ignoring the looks that other travelers may give to those traveling with children, parents should just concentrate on doing their best. This will help kids be more calm in the process. One of the best ways to reduce stress, and maintain that level of calmness, is to travel to and from flights using ground shuttle services. This can be a tremendous help to parents so they do not have to worry about traffic, parking, or being late for a flight, which allows them to focus attention on their children the entire time. Convenient pick-up and drop-off, right at the terminal, will cut back on the time parents have to spend dealing with other things, making it easier to get checked in and get the trip underway.
To keep traveling with children as enjoyable as possible, whether going to and from the airport, or anywhere else, parents should consider ground shuttle services as a helpful and convenient option. Shuttle services take much of the extra stress out of traveling with kids, providing a clean and safe alternative to help parents keep things under control!
Call Them Now At (844) 832-5257!
Additional Articles:
Find Reliable Transportation With Airport Shuttle Services!
How To Select Outstanding Ground Shuttle Transportation!
Use Airport Limo Services and Be a Pampered Traveler!
Important Details About Airport Transportation Services!
https://blog.groundshuttle.com/wp-content/uploads/2016/05/SmallSize-40-of-130.jpg
684
1024
Carlos Estrella
https://blog.groundshuttle.com/wp-content/uploads/2020/04/ground-shuttle-logo-no-tagline-300x99-300x99.png
Carlos Estrella
2016-05-09 09:48:00
2021-10-17 19:54:00
Traveling With Kids – Ground Shuttle to The Airport And Beyond!