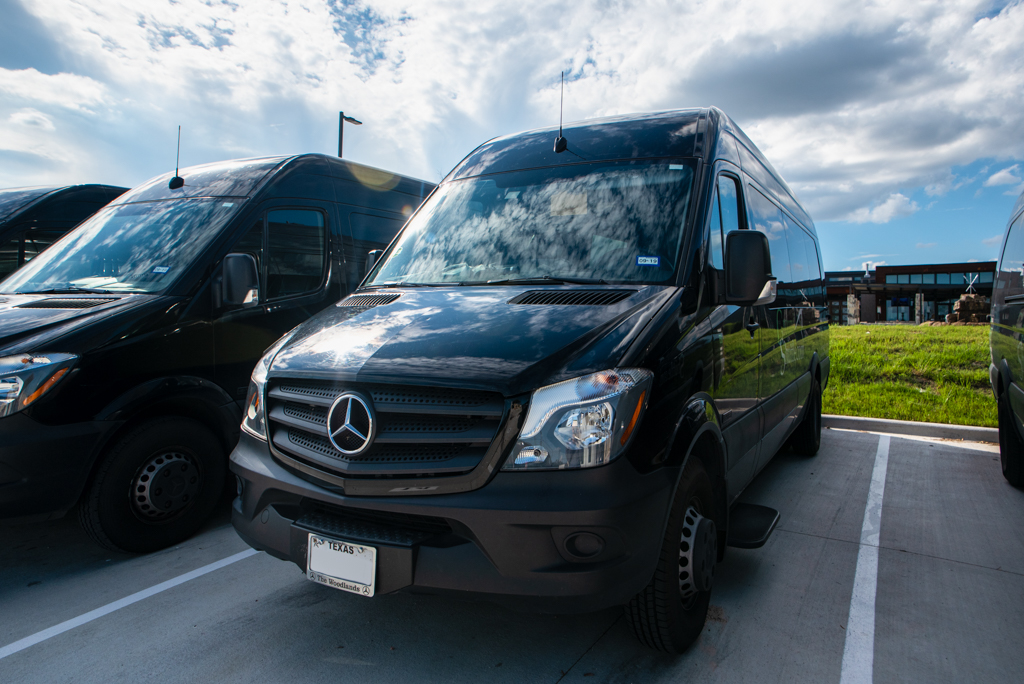 Airports are one of the more necessary, yet greatly disliked places that people must endure when traveling. Although airports serve an essential purpose, some of them are not very people-friendly, as odd as that may seem. Whether the problem is lack of airport services or poor terminal design, this all leads to poor airport experiences and increased stress. In an effort to reduce travel stress, travelers should research the airports they plan to travel through in order to plan ahead for any potential issues. Beginning with arranging for reliable ground shuttle services, air travelers can avoid these common airport issues and take control of their airport experience.
Poor Access and Expensive Parking
Most airports are huge facilities located close to major cities. This fact alone subjects most air travelers to the problems of high levels of traffic getting to and from the airport, coupled with limited and expensive parking upon arrival at the airport. The best way to avoid the problem of airport traffic and costly parking expense is to leave the car at home and book a ride with shuttle services. Airport shuttle services are more convenient and affordable than leaving a car parked for days. They also take the stress out of airport transport, facilitating a more pleasurable airport experience.
Time Consuming Check-In And Security Checks
A main problem with airport travel is that it is impossible to know when there will be long check-in and security lines; all of these lines require time. As unpredictable as most airports can be, many travelers end up missing their flights. The best remedy for any of this is to check-in online, print out boarding passes or store them electronically, and travel without checking baggage if possible. In any case, travelers should arrive well in advance of their flights in case their should be long waiting lines or unexpected time-consuming security checks. The lines are unavoidable, so be sure to leave in plenty of time, especially when flying through a new airport.
Poor Terminal Design
Some airports make it very convenient for travelers to be dropped off by ground shuttle services, check in quickly, get through security, and then right to their gates thanks to efficient terminal design and floor plans. Other airports are spread out over huge campuses, with check-in and security far away from actual boarding gates, something that can be a big surprise to unaware travelers. Plan ahead by viewing a diagram of the terminal online and determining where everything is located to avoid confusion and potential missed flights.
Lack of Food and Services
Many travelers get to an airport and expect to find something to eat, convenience shops, and somewhere to plug in phones while waiting for flights. Unfortunately, some airports do not provide enough of these things after the security checkpoint, which is a huge inconvenience to air travelers. If possible, viewing a terminal map to locate necessary services ahead of time is well worth the effort. If services are minimal pack permissible snacks to have on hand if needed. Finding an outlet to charge a phone or laptop could be challenging in some facilities, so be sure to start traveling with fully-charged batteries.
While there are some airports that have carefully considered how to provide the best traveler experience possible, many airports fall very short of high marks in this area. The best suggestion for air travelers is to research airports ahead of time to understand what to expect regarding air services, amenities, and procedures. Then, do whatever is necessary to travel simply and efficiently. A good starting point is to take ground shuttle services to and from the airport. Doing this removes one major aggravation from air travel and promotes a better airport experience!
Call (844) 832-5257!
https://blog.groundshuttle.com/wp-content/uploads/2016/09/SmallSize-5-of-130.jpg
684
1024
Carlos Estrella
https://blog.groundshuttle.com/wp-content/uploads/2020/04/ground-shuttle-logo-no-tagline-300x99-300x99.png
Carlos Estrella
2016-09-20 08:10:00
2021-10-17 19:53:53
Airport Services – What Makes For A Bad Airport Experience?