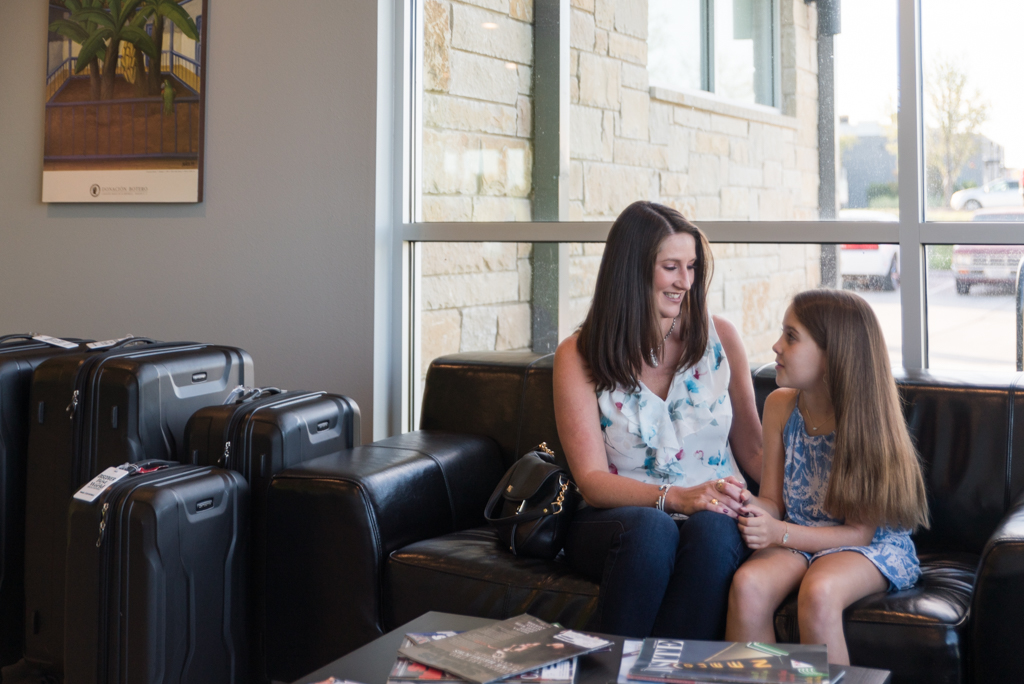 Traveling can be stressful, especially considering the increased security at airports today. TSA checks are a mandatory part of flying and many worry about getting through security checks quickly and easily once airport shuttles have dropped them off. Yet TSA security checkpoints do not have to be a big problem. By using these important travel tips, travelers can plan ahead, be in compliance with TSA rules, and be confident that once shuttle services arrive, they can get through TSA security quickly and make their flight.
Know the Airport
It is important to do a little bit of online research to determine if waits are common at the airport you will be using. Some airports are extremely busy at certain times of the day, making longer check-in and security lines. If in doubt, arrange to have airport shuttle services pick you up earlier, so there is no chance of problems should the airport be especially busy when you arrive.
Streamline Boarding Process
The best way to keep airport travel and security as simple as possible is to streamline it. After making ground transport arrangements with shuttles services, print flight boarding passes and store them with other necessary documentation such as passports, visas, and personal identification. Keep these documents close by in a purse or carry-on so they are immediately retrievable. Once it is time to leave, check-in online if possible, or use a check-in kiosk or other express check-in to avoid long check-in lines. Check bags outside with attendants at airports where offered. Then go straight to the security check with ID and boarding passes ready.
Dress for the Occasion
Realize that going through airport TSA checks means passing through a metal detector. The best way to prepare for this is to dress with clothing that contains few metal parts and avoid wearing jewelry and other metal accessories. Avoid belts, earrings, necklaces, wallet chains, and anything else that could set off detectors or require removal before walking through the metal detector. If some items are necessary, have them off and ready to place in the trays that go through the scanners to avoid taking extra time and slowing the process.
Pack Appropriately
Packing carry-on bags appropriately to avoid problems at the security check is also important. According to current security policies, any liquids, gels, aerosols, and other liquid items must be 100 ml (3.38 fluid ounces) or less to be carried in carry-on bags or purses. Any liquid items must be packed together in a clear, 1-quart zip-top storage bag so that it can be easily inspected when going through the checkpoint. Larger items should be packed into checked luggage or travelers will be forced to throw them out before passing through the security point. Be aware when deciding what to put in a carry-on bag that travelers may only bring two carry-on bags per person, including purses and computer bags. Medically required carry-on items such as CPAP machines are treated as an approved item in addition to the other two carry-on bags.
Allow For Busy Travel Days
No matter how well you plan ahead, there are some travel days during the year that are inherently busier than others, such as the Thanksgiving weekend. Every part of the travel process on some days of the year can be easily delayed no matter what you do. In terms of getting through TSA security stress-free and in time for your flight, your best choice is to contact your airport shuttle serviceand schedule an earlier pick up to allow extra time to process through long and slow TSA lines. Then you can just relax and read that good book while you work through the security line!
The trick to successful survival of TSA security checks is being prepared and following the rules. By planning ahead, travelers should have little problem passing through these security points once shuttle services drop them off at the airport. With few or no questionable items worn or packed in carry-on bags, airport travel can be much easier, especially when starting off with punctual airport shuttle services!
Need To Find Shuttle Services In College Station Texas?
Book Your Trip At (844) 832-5257!
Additional Articles:
Traveling With Kids – Ground Shuttle to The Airport And Beyond!
Taxis or Ground Shuttle Transportation – Which Is Better?
Business Travel and the Value of Ground Shuttle Services!
Tipping Advice for Airport Shuttle Services Drivers!
https://blog.groundshuttle.com/wp-content/uploads/2016/06/SmallSize-68-of-130.jpg
684
1024
Carlos Estrella
https://blog.groundshuttle.com/wp-content/uploads/2020/04/ground-shuttle-logo-no-tagline-300x99-300x99.png
Carlos Estrella
2016-06-27 04:00:00
2021-10-17 19:53:36
Tips To Get Through TSA Hassle-Free!