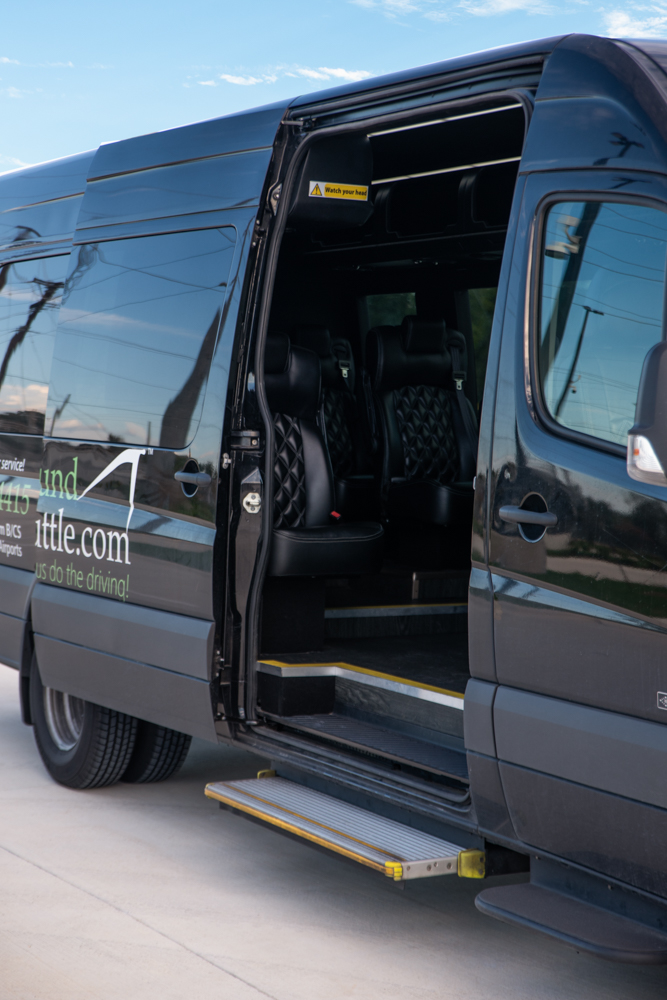 Vacation time is here, which means it is time to travel. When you want to get to and from the airport quickly and conveniently, ground shuttle transportation is your best option. Not only do ground shuttles run all day and evening long, but they get you to your flight without stress and on time. Consider the top three reasons referenced below as to why ground shuttle services can make your travel more pleasant. Then, book your reservation today.
1. Comfortable, Cost-Effective Transportation
Air travel is stressful and expensive enough as it is, without the added worry and expense of getting to your flight. When you reserve ground shuttle transportation, you get the benefit of a comfortable ride that may cost much less than other options. Between fuel costs, wear and tear on your car, and the daily fee for parking while you are away, driving yourself to the terminal can be expensive.
Ground shuttle services offer you the chance to ride in luxury, climate controlled vans while you are safely transported. This frees you up to sleep, read, and even catch up on emails during the trip. Courteous and experienced drivers will ensure your comfort while getting you to your flight on time, leaving you right at the terminal entrance. Overall, this point-to-point service can be much more convenient, less stressful, and generally less expensive than driving on your own.
2. Service any Day or Night
The last thing you want to worry about when flying home is whether you will be able to find a taxi. Other worries may include whether your car has been damaged in the airport lot during your travel. Fortunately, ground shuttles operate on regular schedules, from the wee hours of the morning into late evening, ready to meet you when your flight lands.
All you must do is pick up your bags at the baggage claim and head to the pick-up area. Your pre-scheduled ground shuttle transportation will be there waiting for you to get you home. No riding the bus to the parking lot, no high parking fees added to your travel expense, and no having to drive for hours when you are already tired from your flight.
3. Easy Advance Scheduling to Help You Plan
Best of all, you can take care of all your travel planning at once by scheduling ground shuttle services right after you make flight reservations. Whether booking ground shuttles online or over the phone, your entire trip can be planned in minutes, leaving you only with the task of packing your bags. Advance booking also provides the best rate, along with a guaranteed seat, whether heading to the airport, your return trip home, or both.
Before you spend a lot of time thinking about how to get to or from the airport, consider ground shuttle transportation, and why it is the best choice. Schedule in advance, pay in advance, and then simply meet ground shuttles at the pickup point and you will be on your way. Ground shuttle services add that final touch to your trip. They provide fast, hassle-free, and reliable transportation so you can enjoy yourself from the moment you leave home to the moment you return!
Book Your Seat With Ground Shuttle Today!
https://blog.groundshuttle.com/wp-content/uploads/2017/07/SmallSize-50-of-130.jpg
1000
667
Carlos Estrella
https://blog.groundshuttle.com/wp-content/uploads/2020/04/ground-shuttle-logo-no-tagline-300x99-300x99.png
Carlos Estrella
2017-07-03 06:08:00
2021-10-17 19:53:59
The 3 Top Things To Know About Airport Shuttle Services!