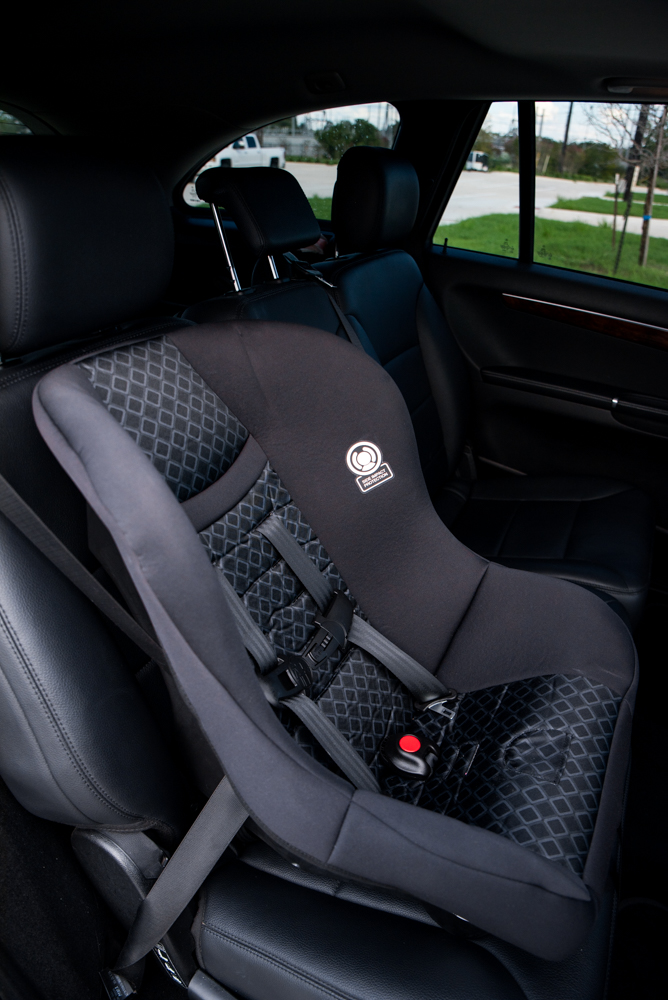 Whether headed on vacation or to visit friends or relatives, trips with children can be fun yet very trying for parents. Flying with kids can upset other passengers on a plane as well. Thankfully, there are ways to get around the anxiety and aggravation when flying with children so that everyone can enjoy the flight. From reliable and punctual ground shuttle transportation to ways to ensure that kids are calm and contained during flights, parents who think ahead can be the hero. Using ground shuttles for convenient, worry-free airport transportation is only the beginning!
When planning airline travel with children, parents must think in terms of safety and simplicity. The fewer stops and details that need handling on travel day, the better. This is one of the best reasons to start off right by booking ground shuttle transportation to and from the airport. This leaves the transportation concerns to the ground shuttles, while parents deal with their children.
Plan for Safe, Trouble-Free Travel
One important detail that parents must consider when planning air travel and convenient ground shuttles to get to and from the airport is safety seating for children. Some shuttle services will provide child car seats; however, parents are advised to confirm this ahead of time. Some airlines permit children under the age of two to be seated on a parent's lap; older children must occupy a seat. Long flights may have specific restrictions or requirements for child safety as well. Parents should make sure about all of these details ahead of time in order to plan accordingly.
With safe travel in mind, parents might want to look into purchasing a kit that can convert their car seat into a stroller and vice-versa. Removable wheels give parents the ability to keep small kids safe in ground shuttles and on flights, while also having the service of a compact stroller in between. Besides these convertible stroller type of seats, there are a number of other travel seats available that can be used both in cars and on airplanes. These include easily packed seat harnesses that may suffice if there is no need for an actual air travel seat, such as when shuttle services can provide them.
Give Kids A Workout Before Boarding
Plan to be dropped off by ground shuttle transportation ahead of schedule to prevent the chance of missing a flight and allow plenty of time for check-in and exploration. Simply getting to the gate on time and immediately boarding may sound like the best idea; however; parents and other passengers on the flight will appreciate children who are tired before boarding the plane. After getting through security, take kids for walks throughout the terminal. Let them play in designated areas, explore, and stay active. Expending energy before a flight increases the chance that kids will be calm or even sleep during the flight itself.
Pack Well for Travel
As any parent knows, packing a well-equipped travel bag is a necessity. When flying, include the usual snacks and childcare needs as well as plenty of entertainment items. Bring video games, books, small toys, and anything else that can quietly keep children entertained as well as favorite snacks.
By taking these ideas into consideration, parents can keep their children safe during travel and ensure that everyone has an enjoyable flight. Proper, safe seating in ground shuttles and airline seats is essential and it does not have to be cumbersome. By using items designed specifically to make air travel with children easier, keeping young ones active before a flight, and providing plenty of in-air entertainment, parents will have the most well-behaved children on the flight. To ensure children are safe, be sure to inquire in advance with both the ground shuttle transportation company, and airlines about child safety requirements for each child!
Ground Shuttle Has Many Types Available!
Call (844) 832-5257!
Additional Articles:
Tips to Get Through TSA Hassle Free!
How to Pack Your Suitcase for Long Distance Travel!
Traveling With Kids – Ground Shuttle to The Airport And Beyond!
Taxis or Ground Shuttle Transportation – Which Is Better?
https://blog.groundshuttle.com/wp-content/uploads/2016/09/SmallSize-36-of-130.jpg
1000
668
Carlos Estrella
https://blog.groundshuttle.com/wp-content/uploads/2020/04/ground-shuttle-logo-no-tagline-300x99-300x99.png
Carlos Estrella
2016-09-01 08:31:00
2021-10-17 19:53:36
Yes, You Can Survive Airline Travel With Kids!